arktos
a literary movement devoted to the poet
we publish all forms of poetry and prose, incorporating words into graphic flyers and zines that are circulated both within and beyond the small press community.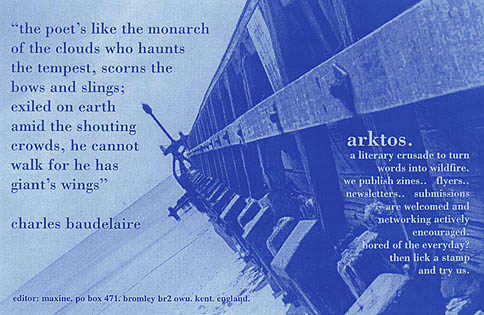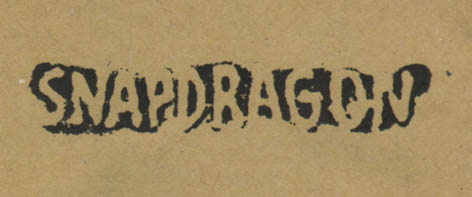 within this community, we have extensive links with other like-minded organisations and writers, and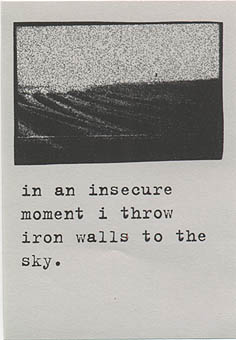 are constantly networking to further this connection.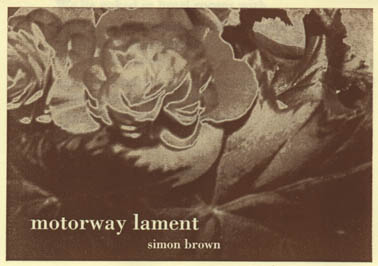 but we also feel poetry should not be confined to just one orbit, and our work is despatched to the outer world in a number of honourable ways, including secret handouts and random letter box dropping. for, what may be a simple distraction to one, could be a revelation to another.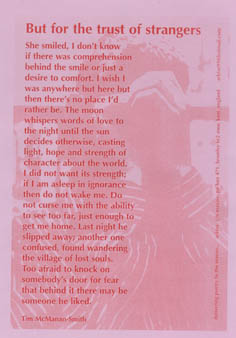 we are constantly seeking new poets, and welcome all manner of submissions. content, style and format is irrelevant, as long as it comes from the heart and shines like a salt-washed sailor.

all submissions should be sent to the address below, with an sae or two ircs if you wish to sample our work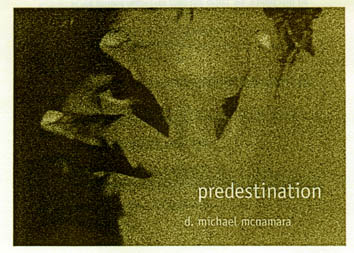 and, since we don't believe poetry should be a commodity, all our releases are free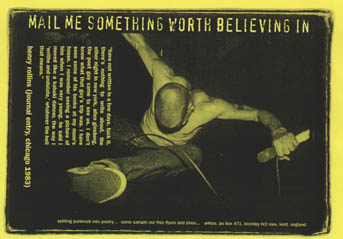 arktos, c/o maxine, po box 19881, london se25 5gy, england
This was created by maxine who also has a blog site here.

---