Aphrodite Blues, New End Theatre, Hampstead, London
10 March 2001
The plan was for five of us to go and see the matinee performance of Aphrodite Blues starring Jacqueline Pearce. The day started with a set back when Rob rang me to say he couldn't make it because he was ill. He'd probably caught a chill wearing this costume

at Redemption two weeks earlier. I arrived at Hampstead just before they closed the tube station because of an accident. Nevertheless, I was soon joined in the Duke of Hamilton (the pub next door to the theatre that serves a really nice pint) by Ika
and then by Nicola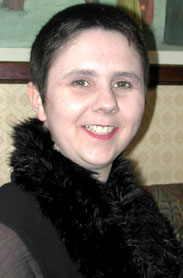 . Just in time for us to go to theatre,
Paula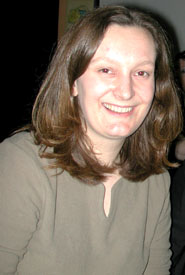 also arrived. The play was very funny and more than a little blue, which is what we've come to expect from Jacqueline, and the funniest joke invloved swallowing (I leave that to your imagination). Apart from Jacqueline, one of the stars of the show was this little fellow
. After the play, we were met by Diane and her daughters and then we went next door to the pub again joined by Jacqueline
,


what a star! She chatted with us, signed autographs and had her photo taken a few times. Magic. Jacqueline then had to go back to get ready for the evening performance so, via a bite to eat, Nicola, Paula and I headed for Pages Bar, where Tavia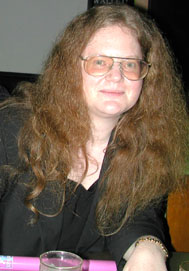 and Una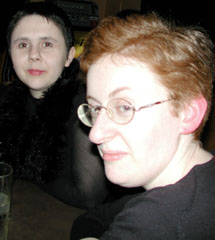 were already waiting for us.
We were later joined by John and Rita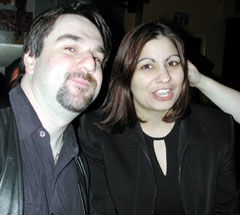 .

All in all, a nice day and I hope Rob gets better soon.
---