Budapest, October 2005
In October 2005, I went on a combined business and pleasure trip to Budapest, Hungary. These are some of the pictures I took. I do have high res versions if anyone is interested.
3-7 October 2005

A few general shots to start with: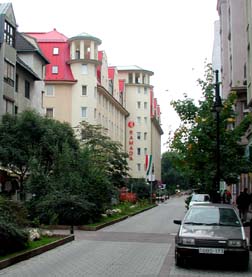 This was my hotel, the Ramada. Not particularly recommended - you couldn't even get a drink after midnight.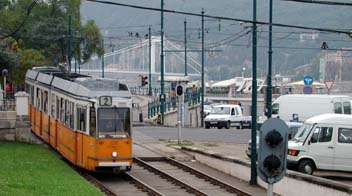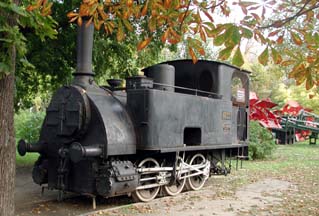 New and old methods of transport.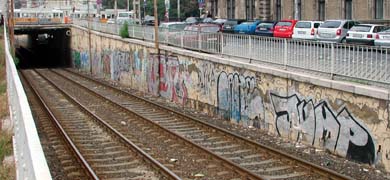 But they still get graffitti.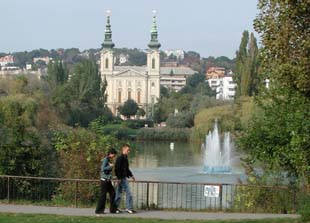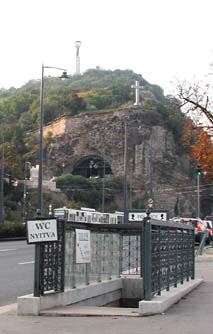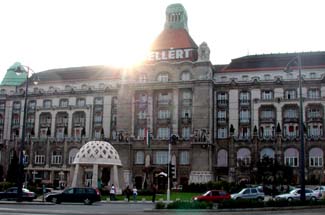 Sun going down over a building.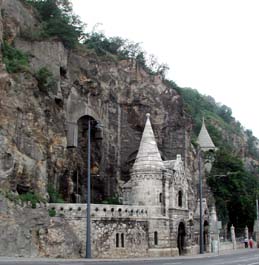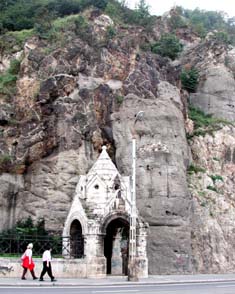 Gothic looking buildings built into gothic looking cliffs.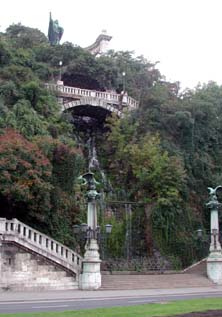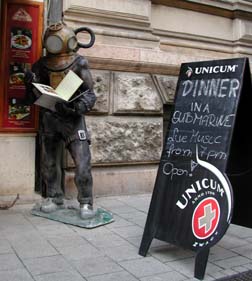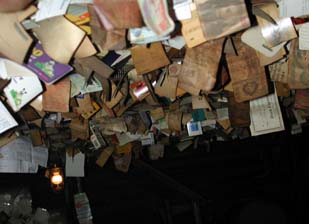 This was the ceiling of a bar I ended up in one evening. The tradition was just to attach things to the ceiling.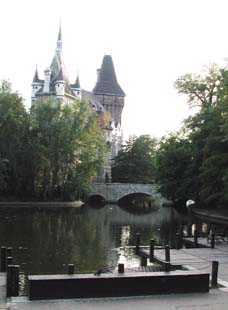 Views looking across the Danube: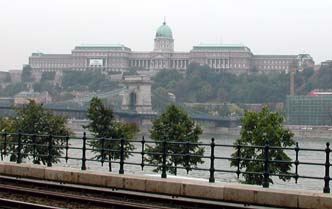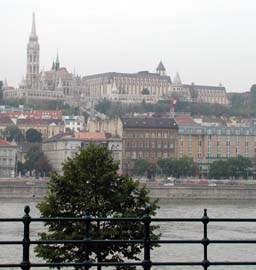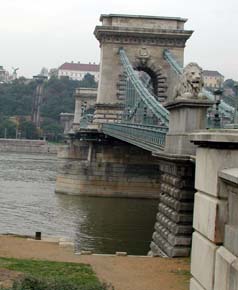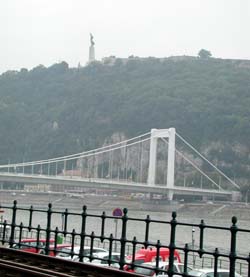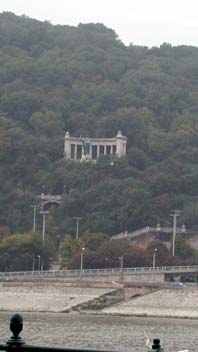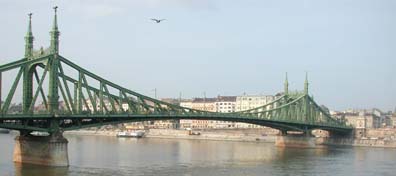 .
They like their statues in Bupdapest: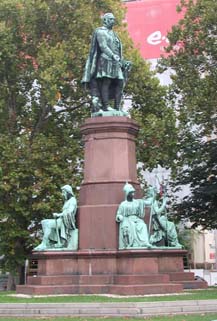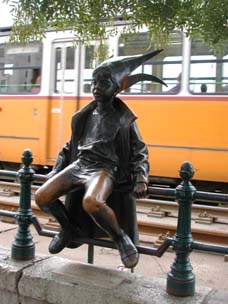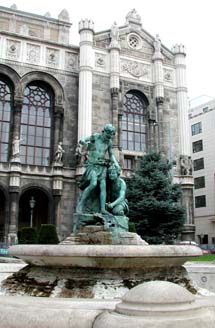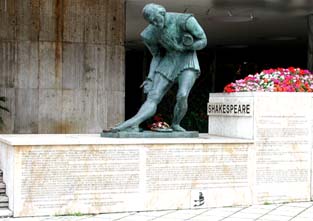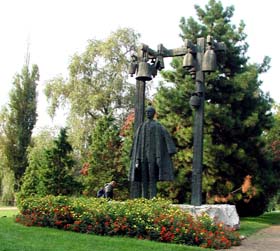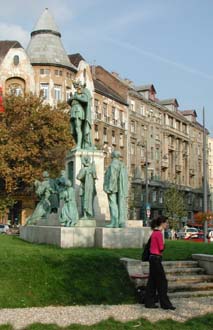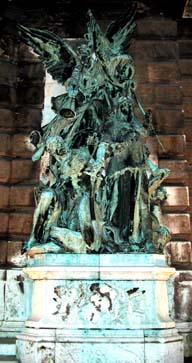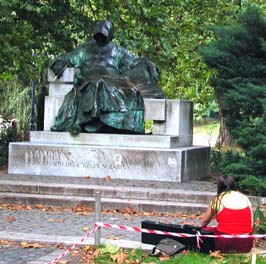 ---