Cask Marque Ambassador Training Day
3 May 2013
Completing more than 100 pubs on the Cask Marque Trail entitled me to a day on a Cask Marque Ambassador training course. Mine was at Marston's Brewery in Burton-on-Trent
The training took plake in the brewery's visitor centre.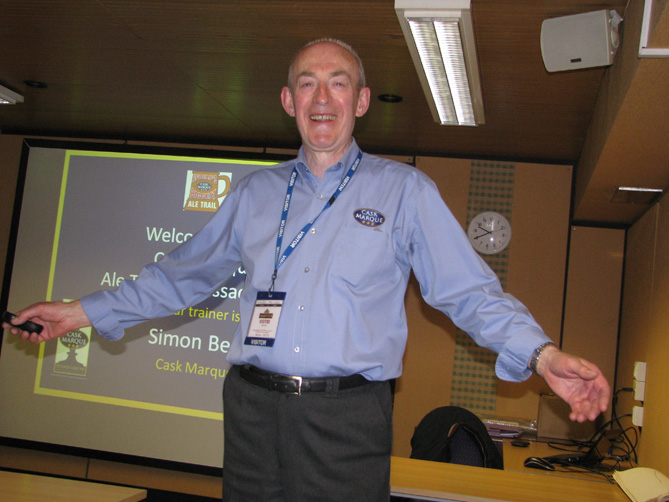 Our trainer was Simon Best
See how easy brewing is.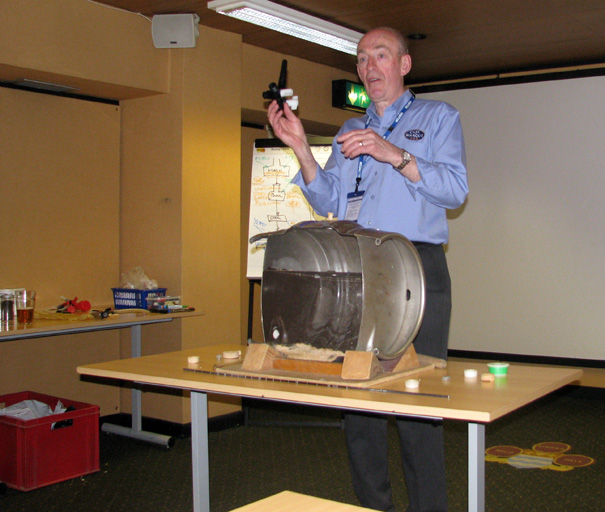 How to tap a barrel.
For more on the training day, see my report here.
Tour of the Marston's Brewery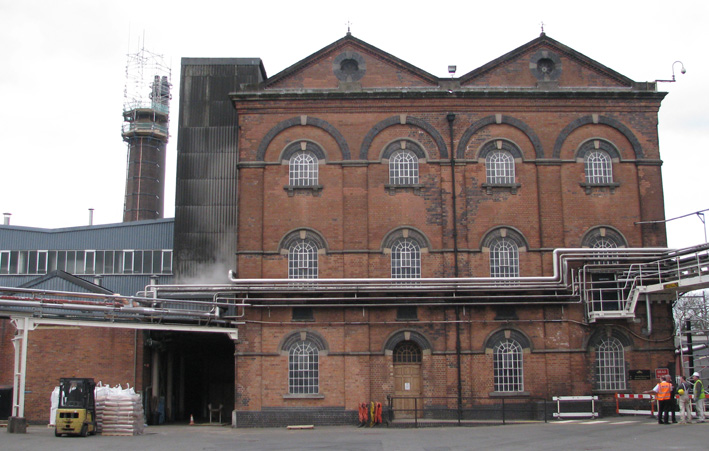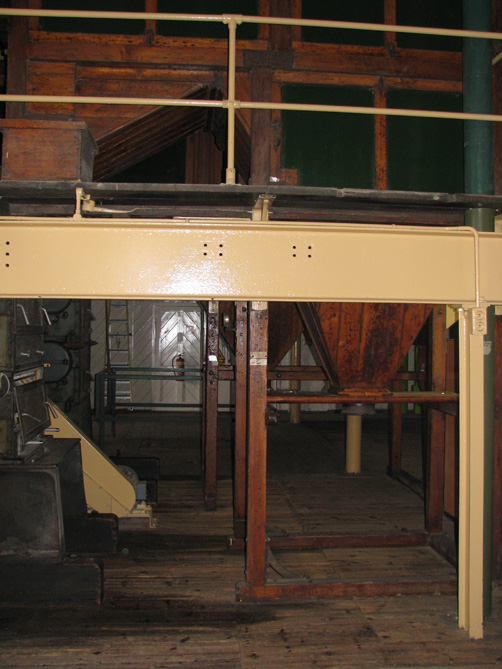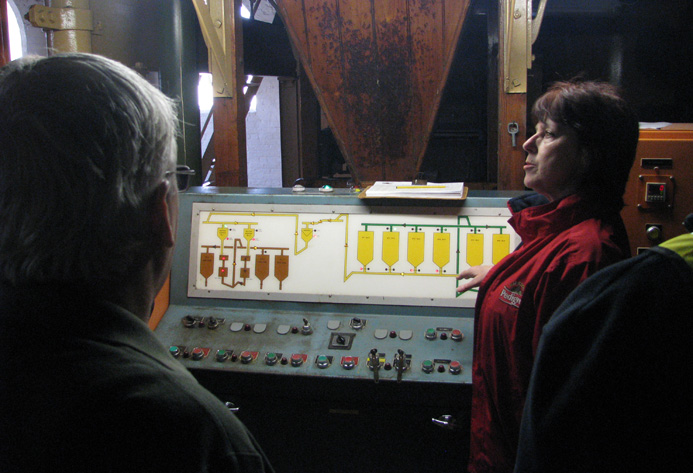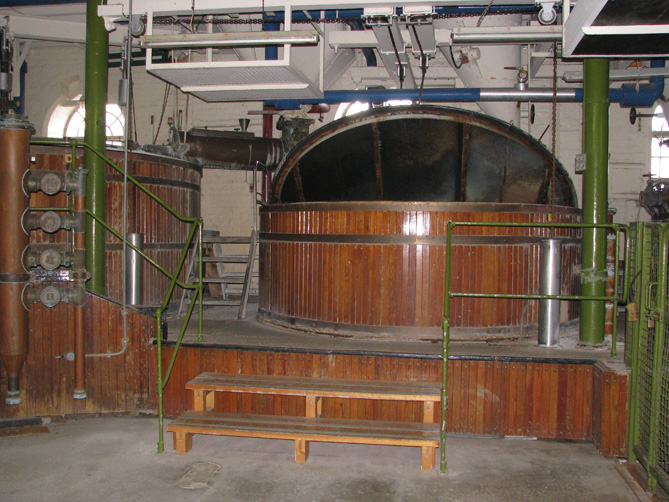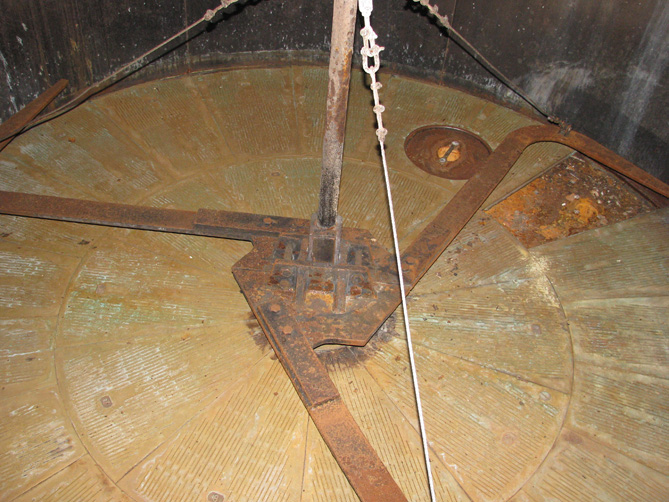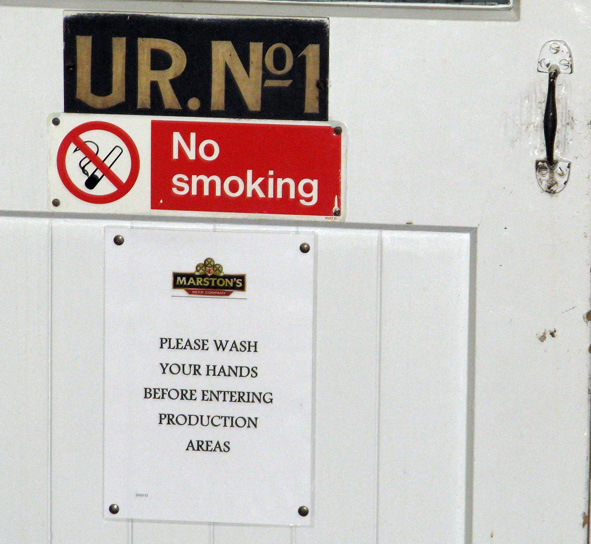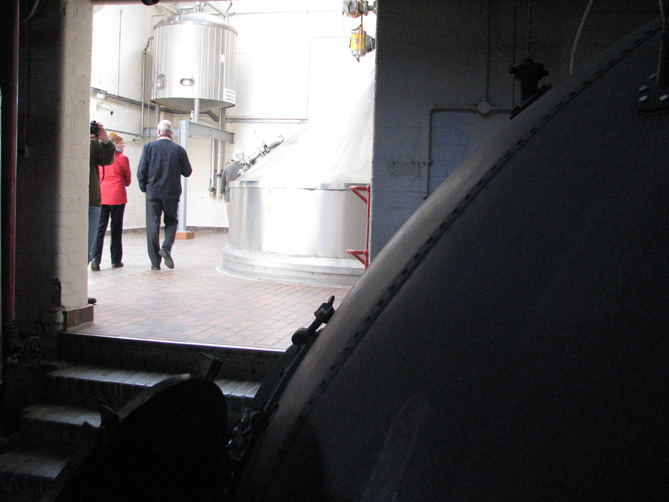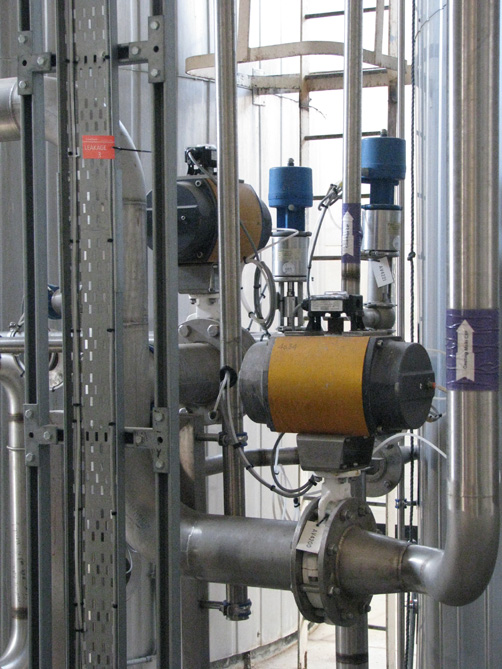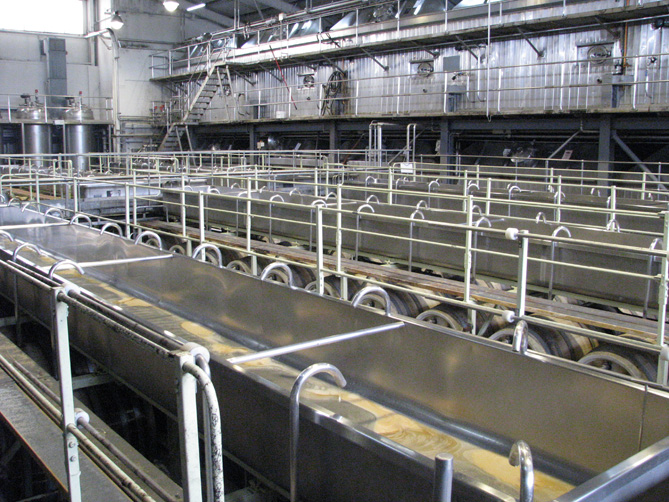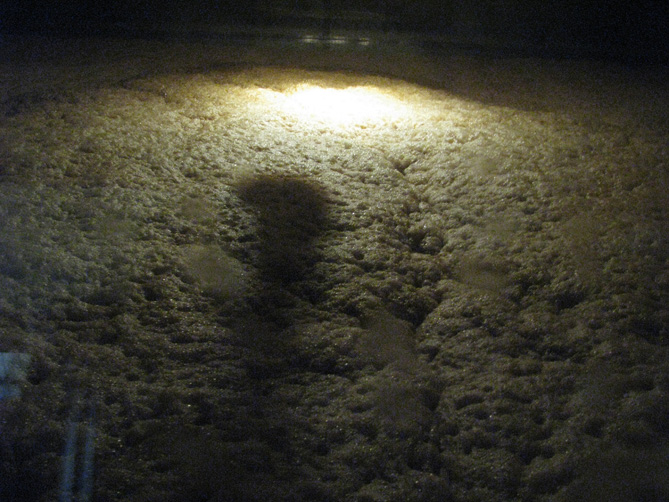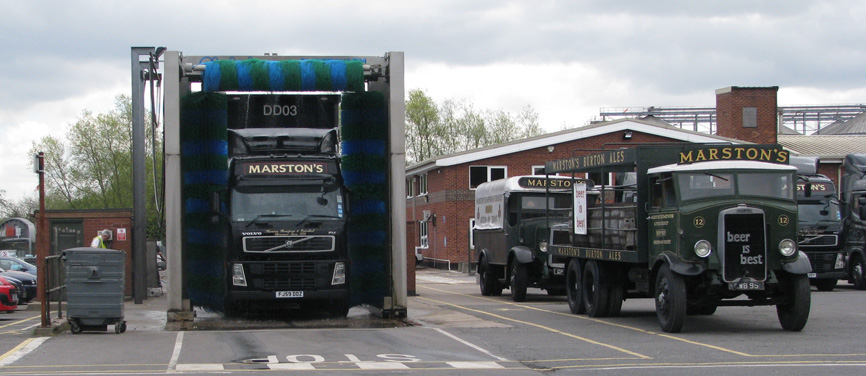 We didn't get to see the bottling line because they are putting in an extra one and therefore there were health-and-safety concerns. However, they did tell us that when the new one is installed it will let them produce bottle-conditioned beer.
And Finally...
Blake's 7 fans might appreciate how closely this portrait of Sydney Herbert Evershed resembles Paul Darrow's Avon.

---