Eclecticon, Ramada Inn, Newark, New Jersey
7-9 November 2003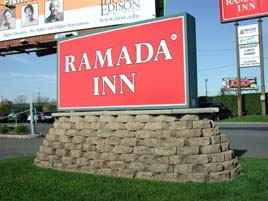 The venue, on a highway, the only way in is by car or minibus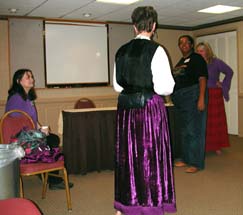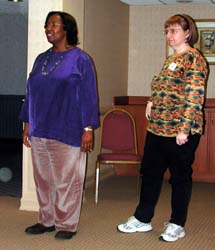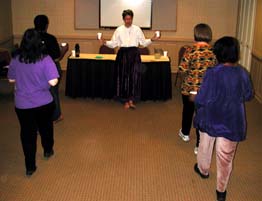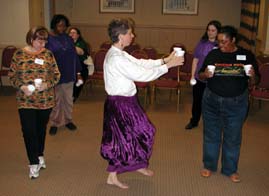 Judith teaches delegates how to do a Morris dance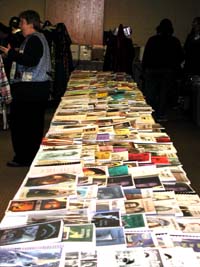 Zines for sale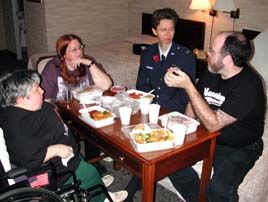 Nancy, Pat. Judith and Tom have a Chinese meal delivered. The dish at the front is mine.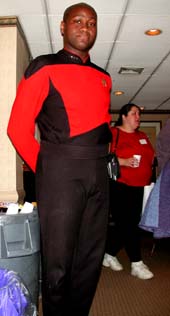 Increased security at the fan suite has meant calling in the Federation.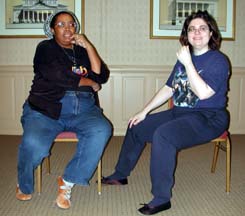 One of the unused shots in the Wobblevision - see link at the bottom for the full shoot.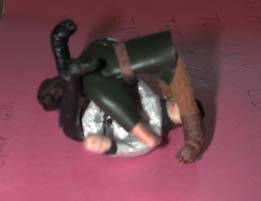 Blake and Avon pipe cleaner dolls get a little intimate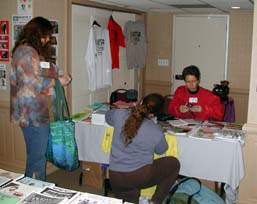 Judith selling zines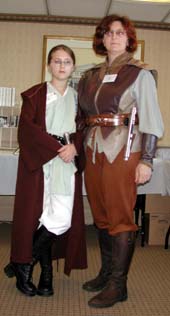 Star Wars still lives on, and on...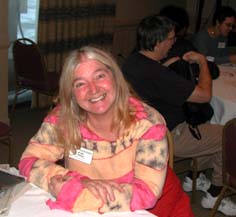 Lerida - another UK fan who made the trip across the pond.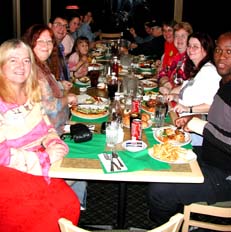 The last supper, after the con is over.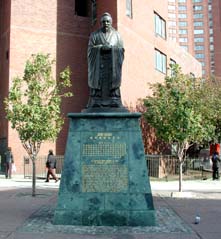 I went into Manhatten after the con and found this statue of Confucius...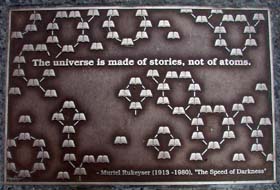 ...and a rather apt paving stone on 41st Street.
We also did a Breakdown Wobblevision at the convention, which can be seen here

---