End of Days Party at Pages Bar
After the previous week's End of Days convention in Blackpool, some of the guests (Julie Benz, Andy Hallett, Mark Lutz, Brody Hutzler and Chase Masterson) dropped by at Pages Bar before going home.
10 May 2003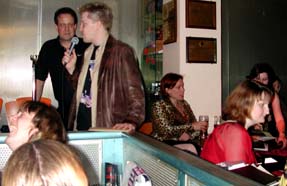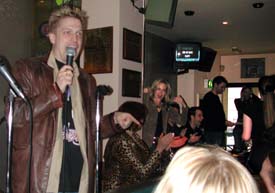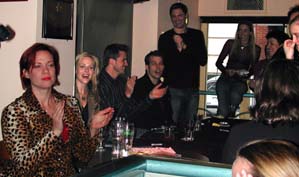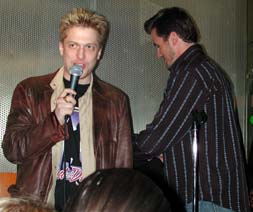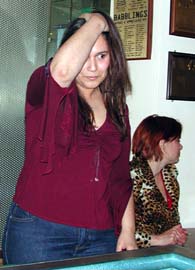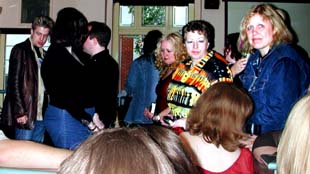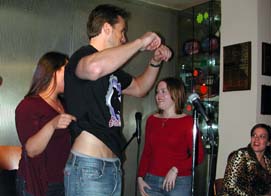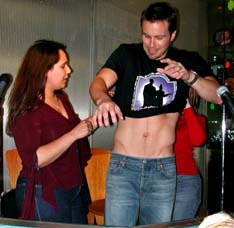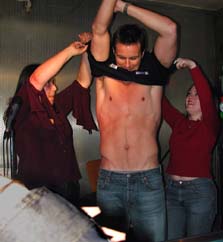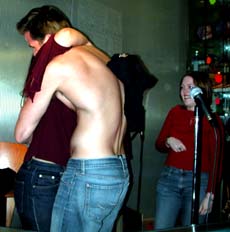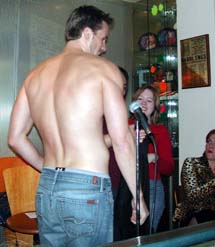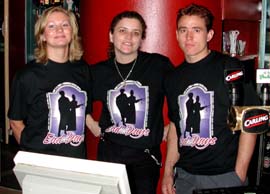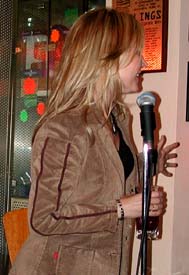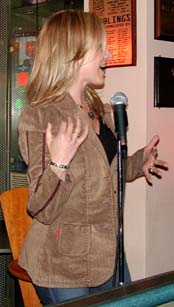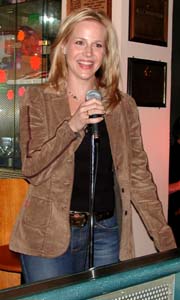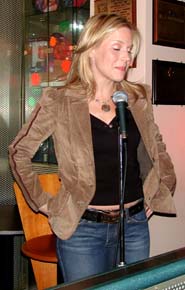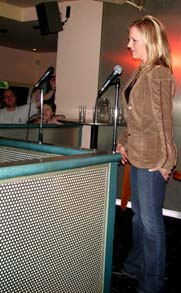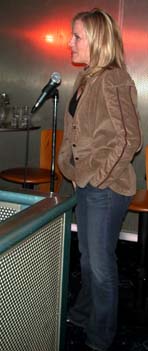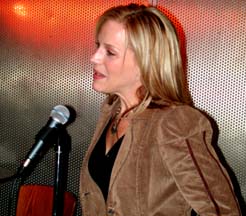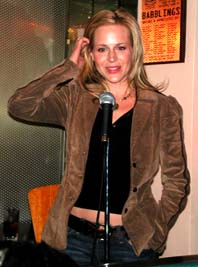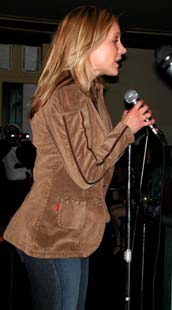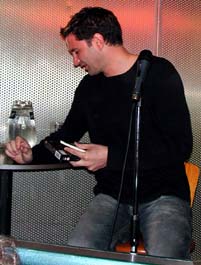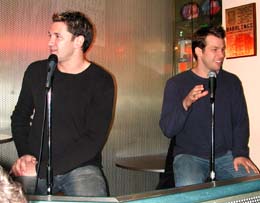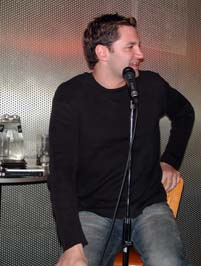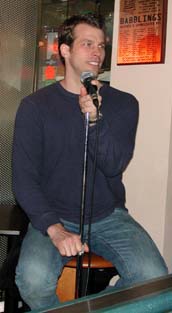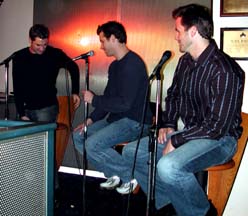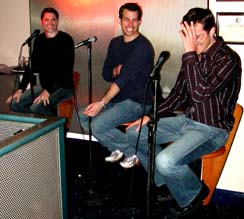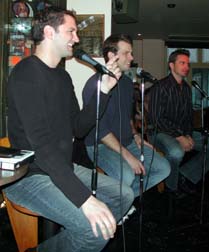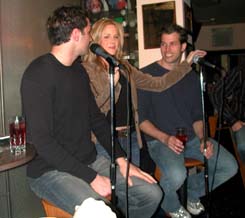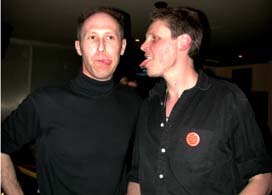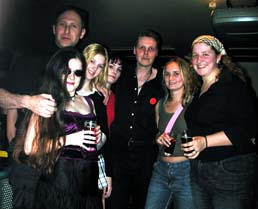 These two guys above are the regular photographers at a number of conventions. Malc is on the left and Dave on the right, so now you know which is which.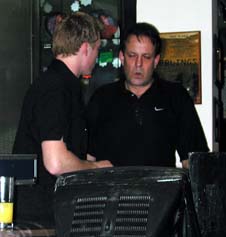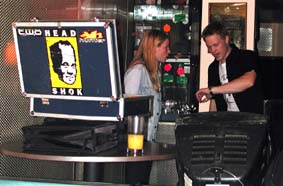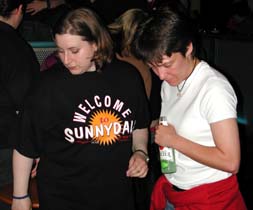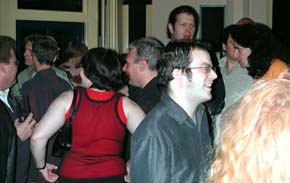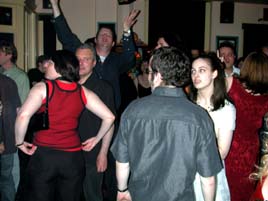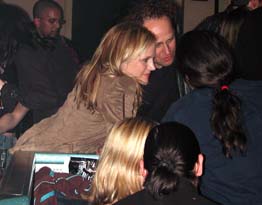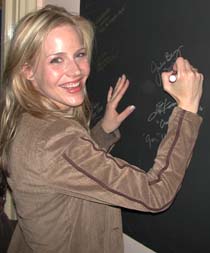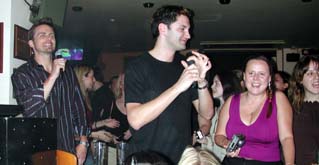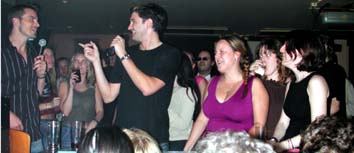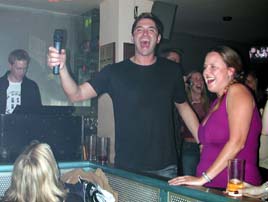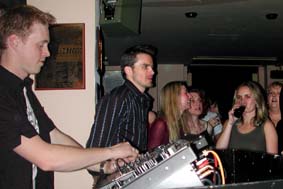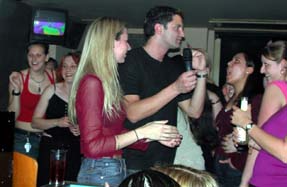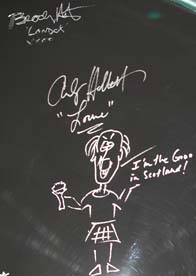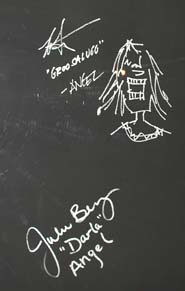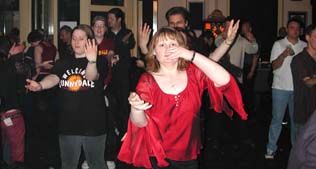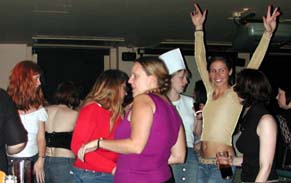 ---