Christmas in Mallorca
page one of two
I decided to spend Christmas 2004 in Mallorca. I was staying in Santa Ponsa, but got round to some other places, as the photos show. On the second page are pictures of a mystery museum, some other places I snapped but can't remember, and evidence of a strange fixation with the TV programme Eastenders.
24-31 December 2004
Santa Ponca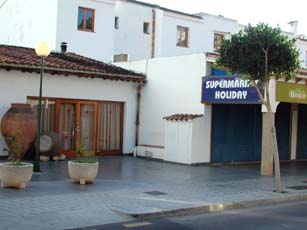 What exactly is a supermarket holiday? A tour of the Asda and Tesco branches?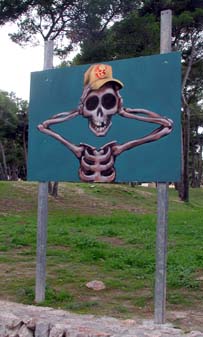 This sign really tempted me onto the beach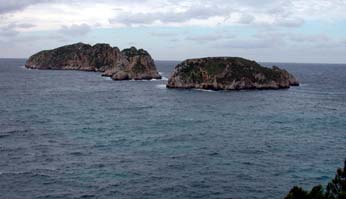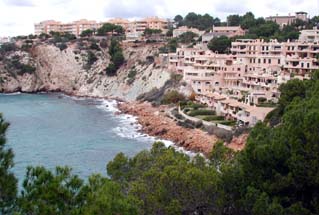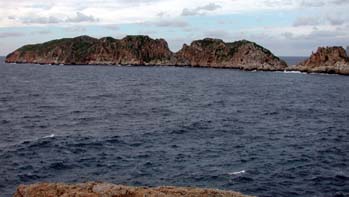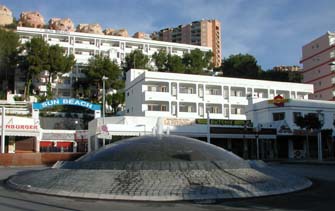 Some general views and a strange blister in the middle of the road.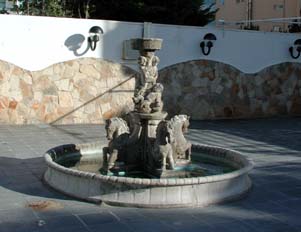 A dead fountain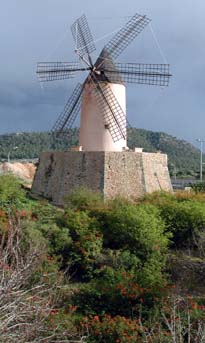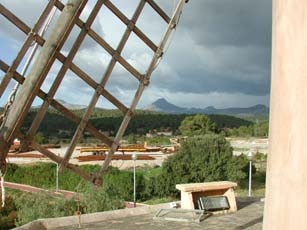 I don't seem to be able to get away from windmills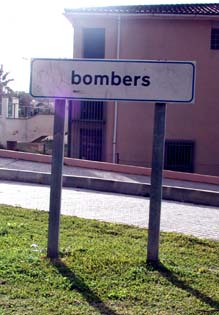 A sign of the times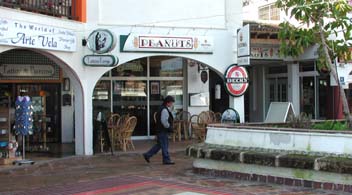 Peanuts bar was recommended to me in advance, and very nice it was too.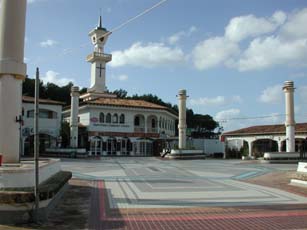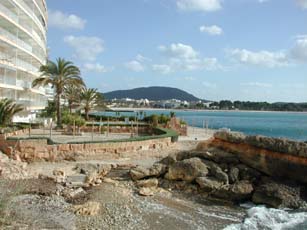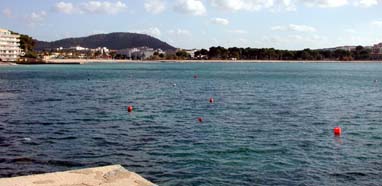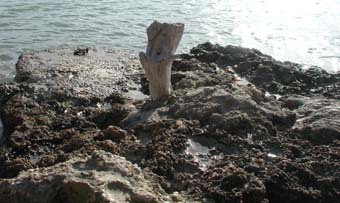 Some more general scenes and an odd statue of a bear, I think
Palma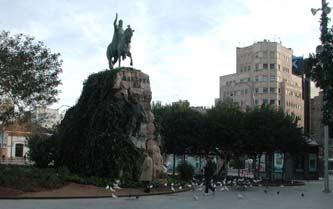 My day trip to Palma started with this impressive statue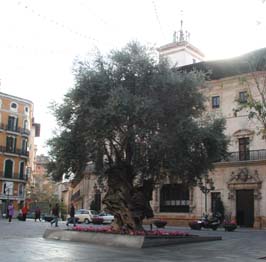 This is a giant - and very old - olive tree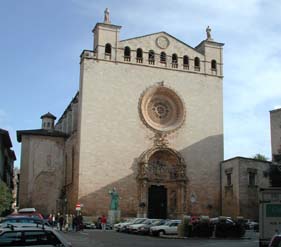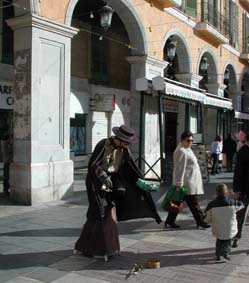 Who invited Zorro?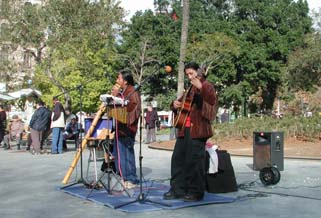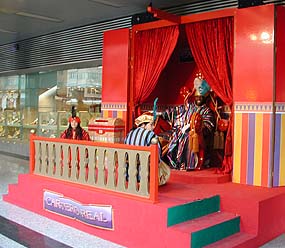 Odd street entertainment
So that's where they hang out the washing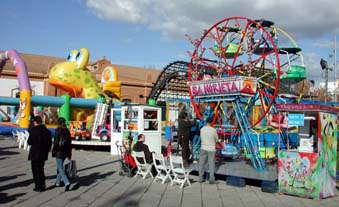 All the fun of the fair
Valdemossa (or possibly Santa Maria - I got mixed up)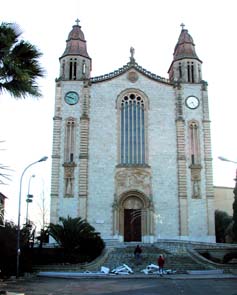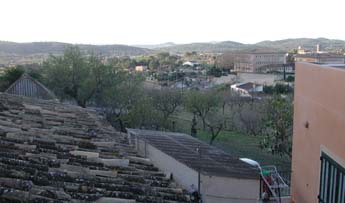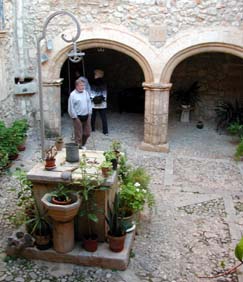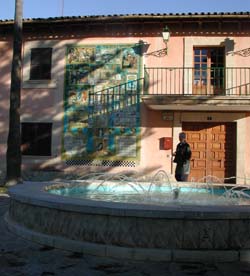 If anyone knows whether these are in Valdemossa or Santa Maria, please let me know.
Arenal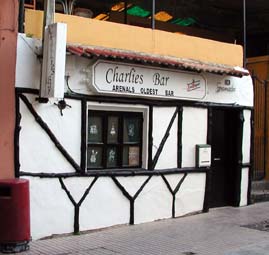 Trust me to find the oldest bar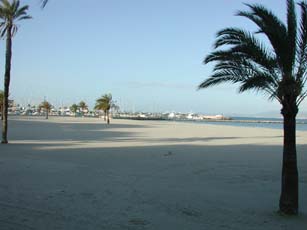 Down on the beach.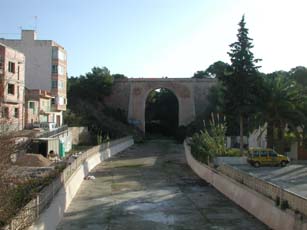 Bridge over an empty canal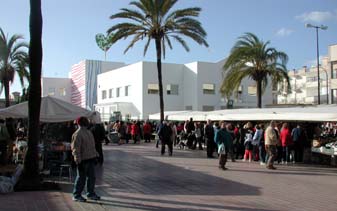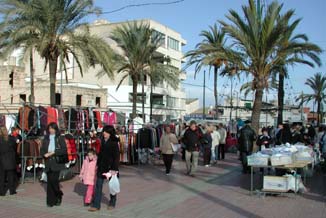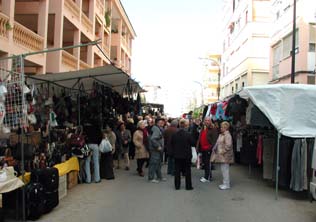 Shopping in Arenal market

---