Ostend, Bamberg, Plzen and Marianske Lazne
A long pub crawl
31 August - 6 September 2011
Lawrence did the driving and the rest of us were passengers as we went on a long drive involving much beer from Nottingham to Ostend, Bamberg, Plzen and Marianske Lazne (and we called in at Gotha on the way home).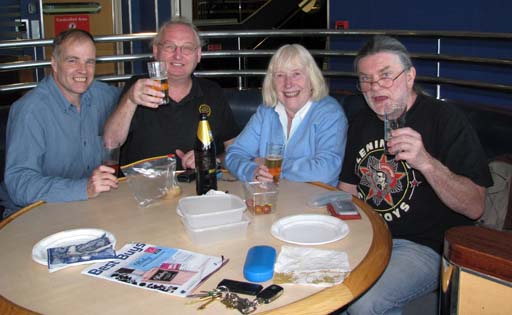 On the ferry, from the left: Athel, Steve (me), Glenys and Lawrence.
First stop Ostend (Oostende)
The first day we travelled from Nottingham to Oostende, picking up Athel in London on the way.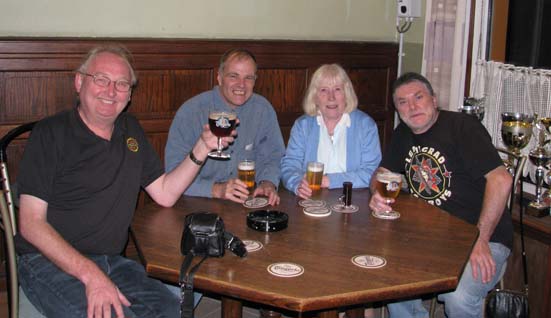 In the No 9 pub in Ostend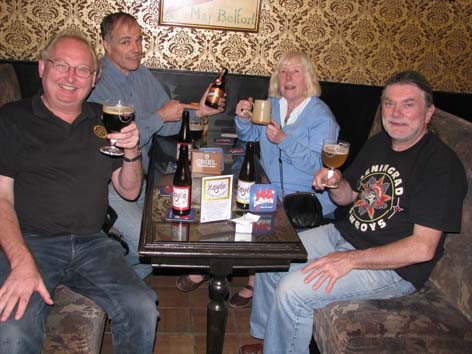 In Taverne Lautrec in Ostend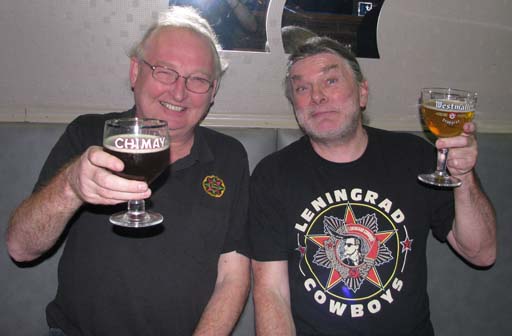 The other two couldn't take the pace, leaving Lawrence and I to have a final drink or two in Petite Venice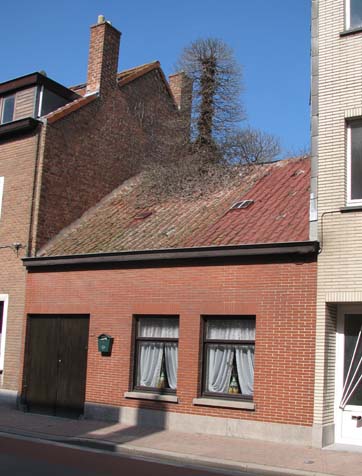 Strange house in Ostend with a tree apparently growing from the roof
I also wrote a report on the pubs of Oostende.
On to Bamberg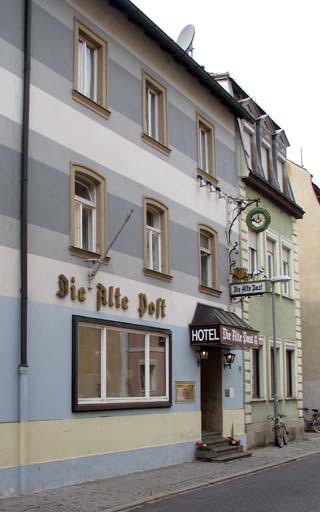 Our hotel in Bamberg, Germany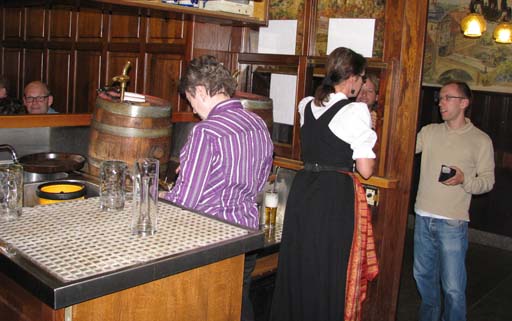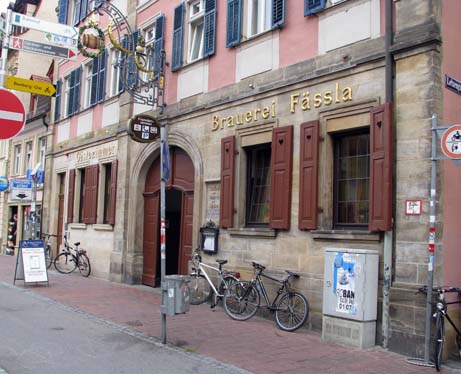 Fassla hotel, pub and brewery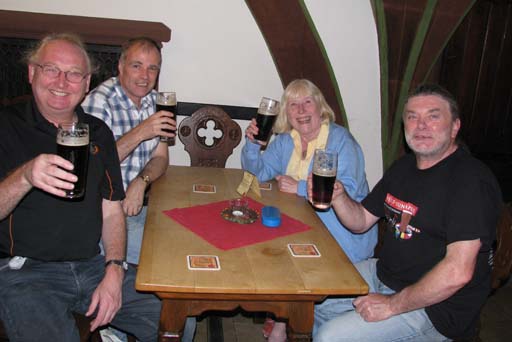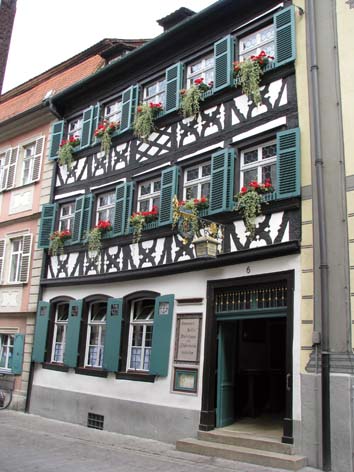 Schlenkerla Heller-Brau, the brewery tap of the Schlenkerla brewery, famous for its dark smoky beer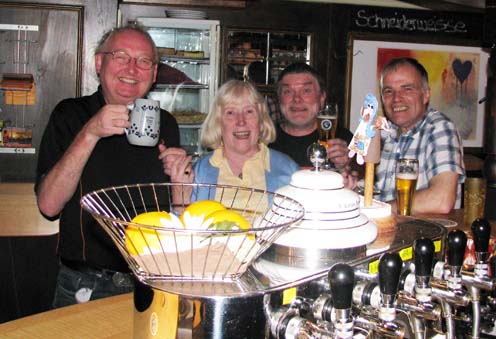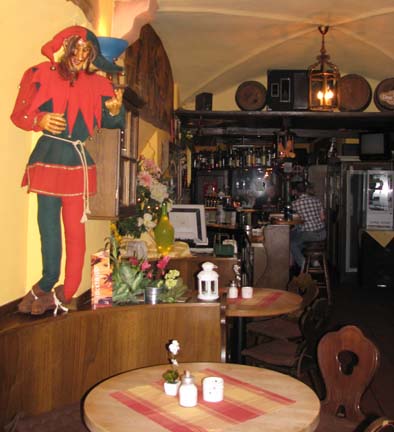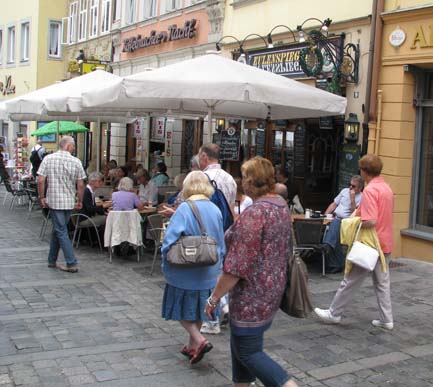 Eulenspiegel pub, named after a jester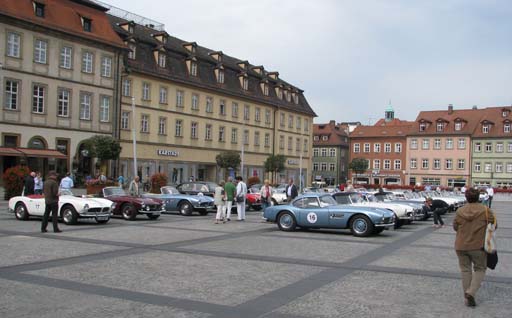 There was a classic car demonstration in the main square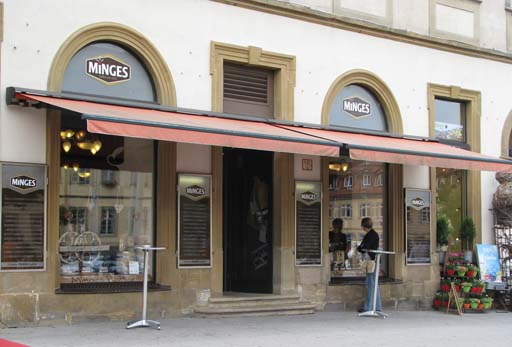 The name of this shop amused me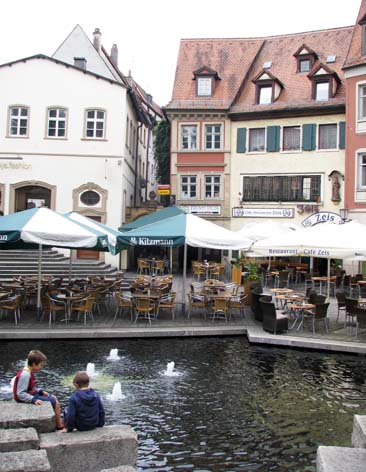 The Irish pub in Bamberg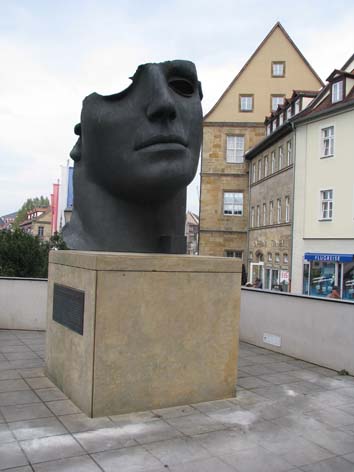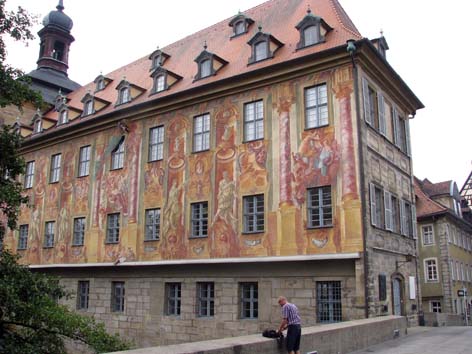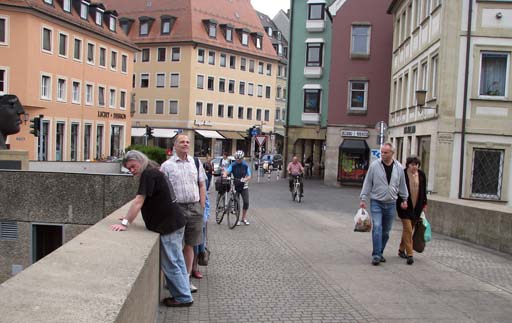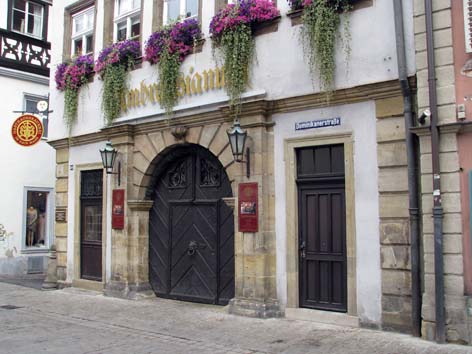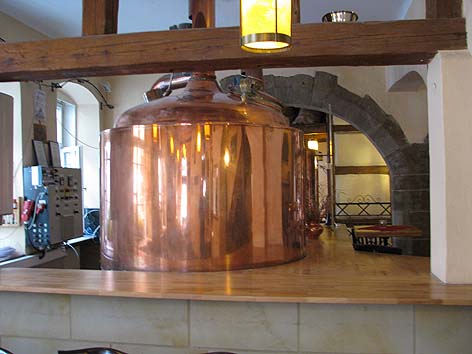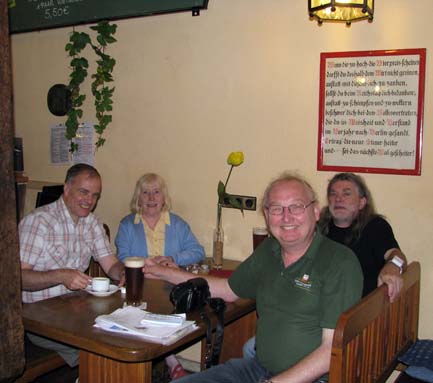 Ambrausianum brewpub in Bamberg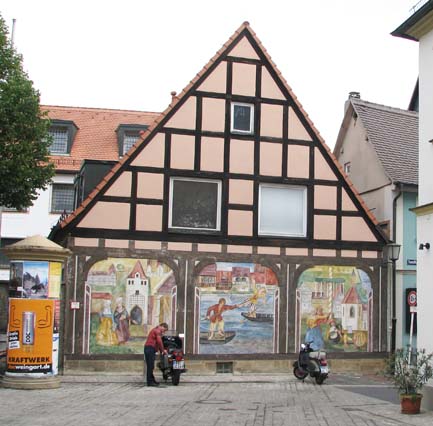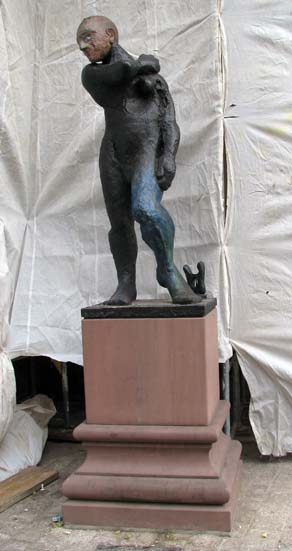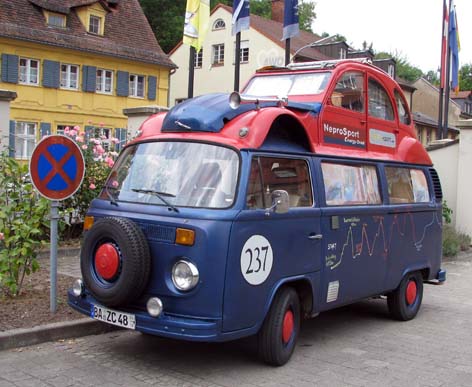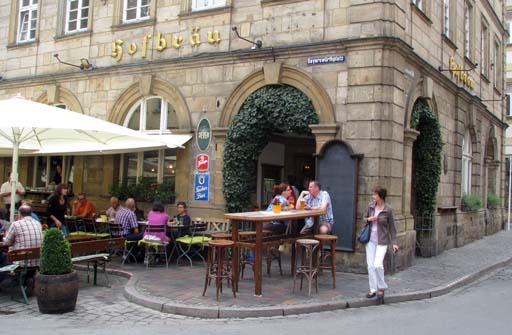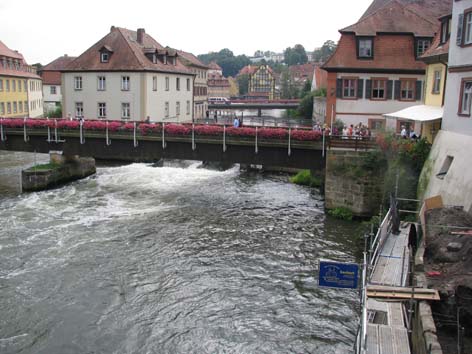 I also wrote a report on the pubs of Bamberg.
On to Plzen (Pilsen)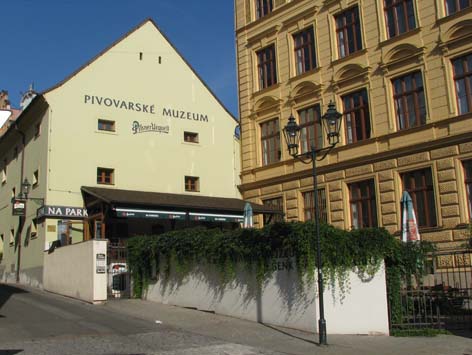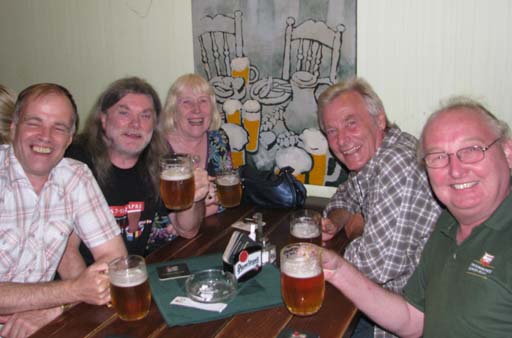 At Plzen, we were joined by Lawrence's friend Bernd (second from the right) and here we all are in Senk Na Parkanu bar drinking unfiltered Pilsner Urquell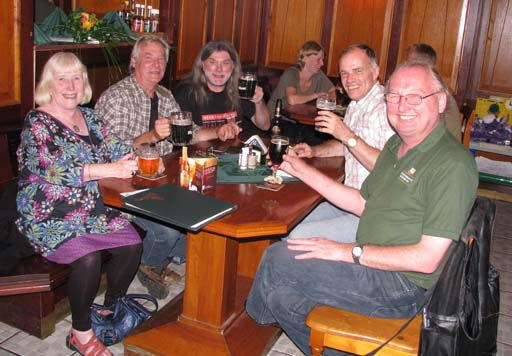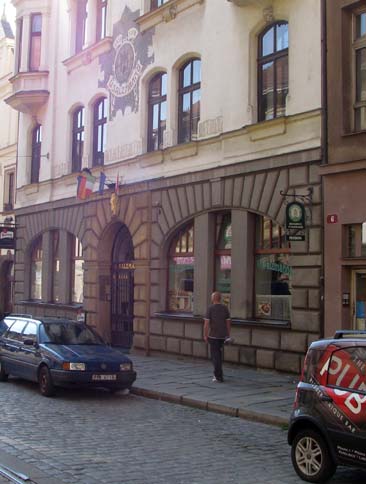 On to the U Salzmannu bar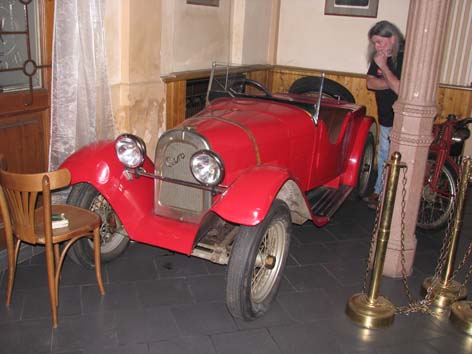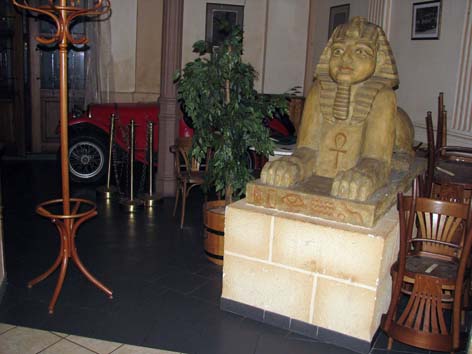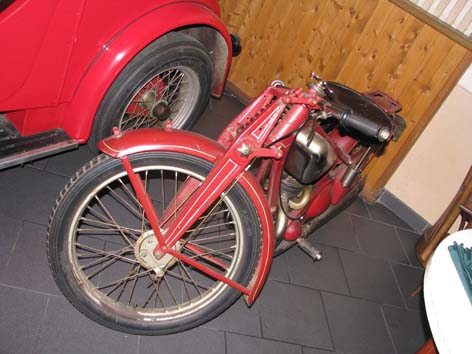 The Alfa beerhall had some odd exhibits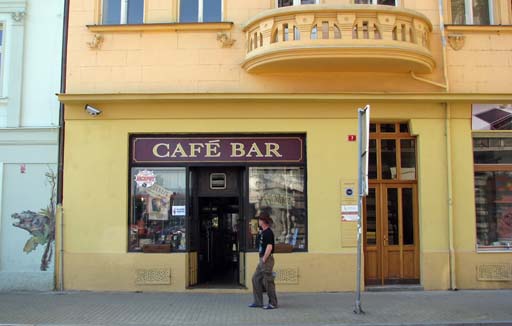 The very nice and old fashioned Cafe Bar Amaretto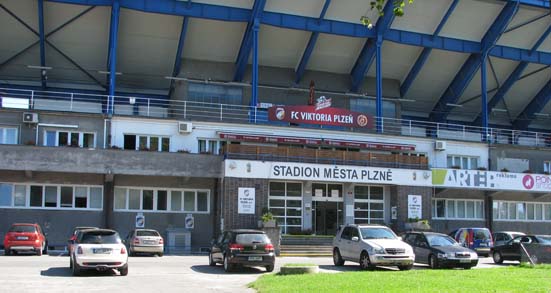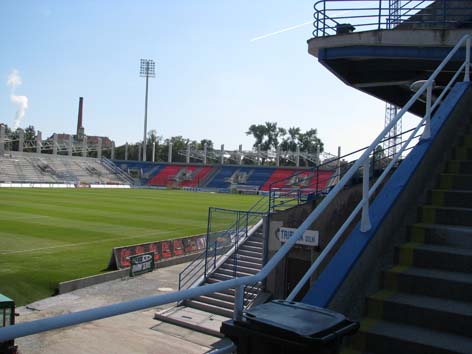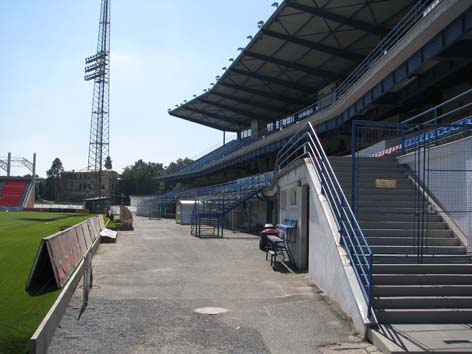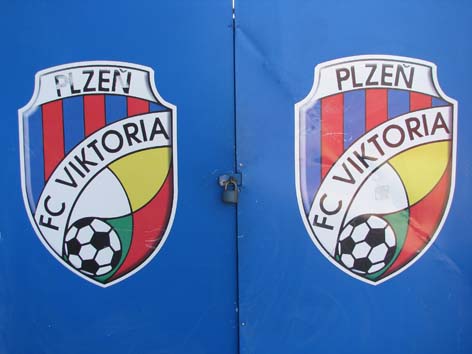 Viktoria Plzen's stadium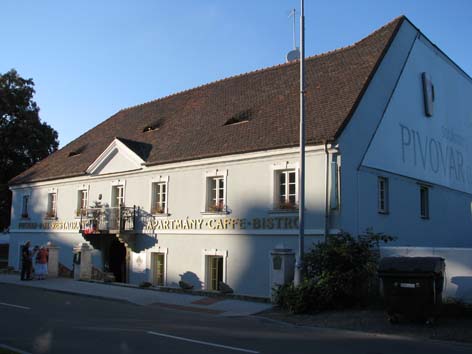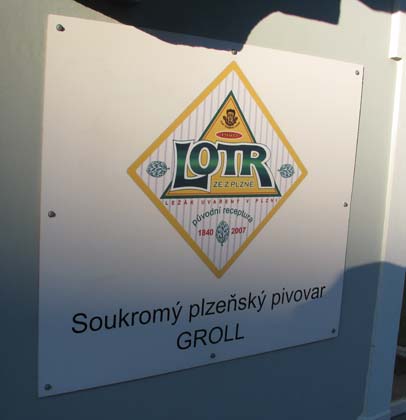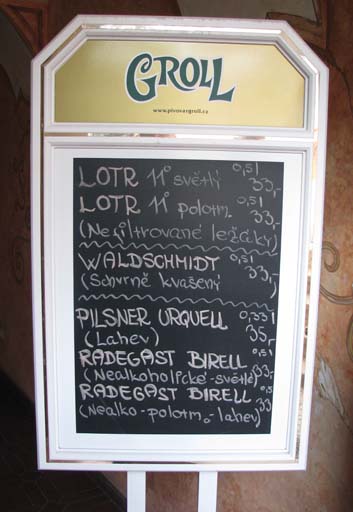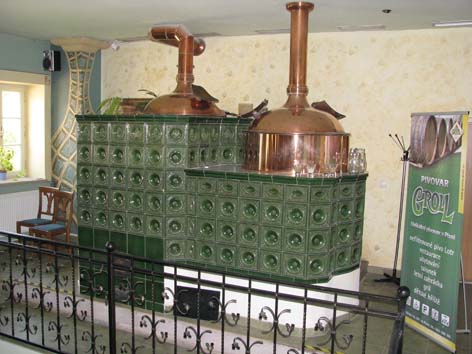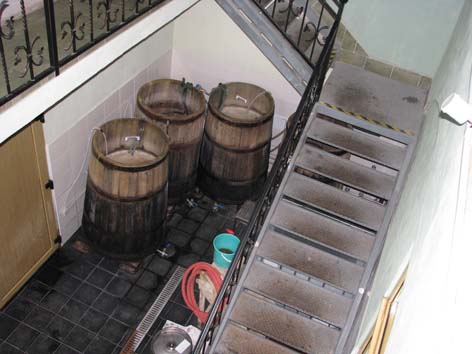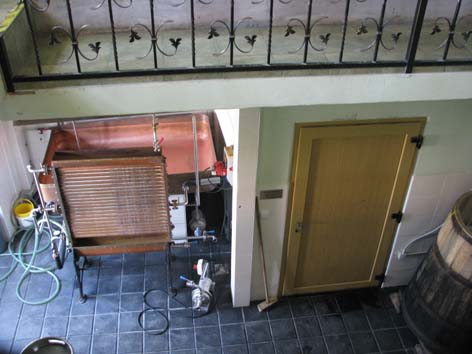 The Groll brewery, pub and hotel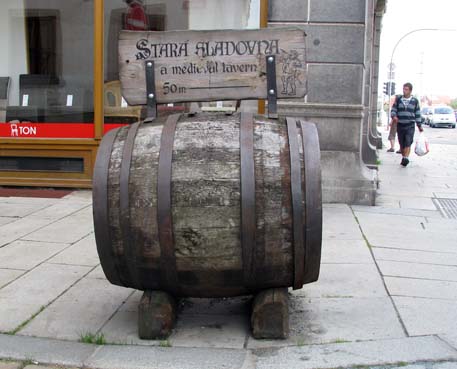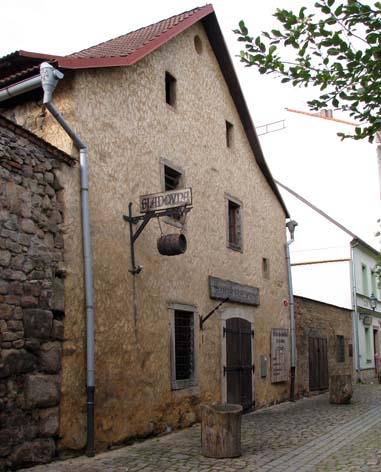 Stara Sladovna mediaeval pub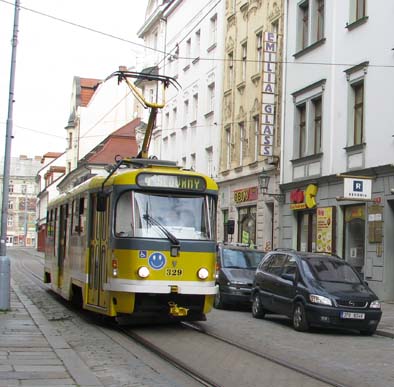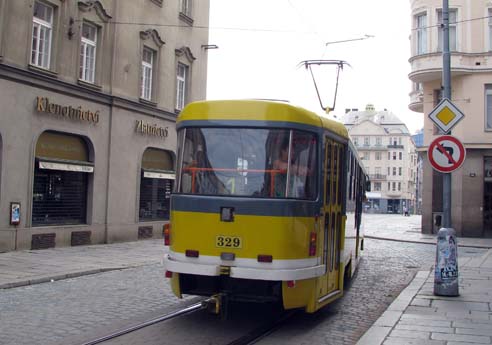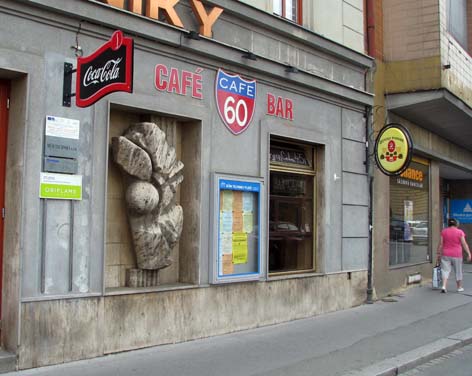 Napojovy Listek Cafe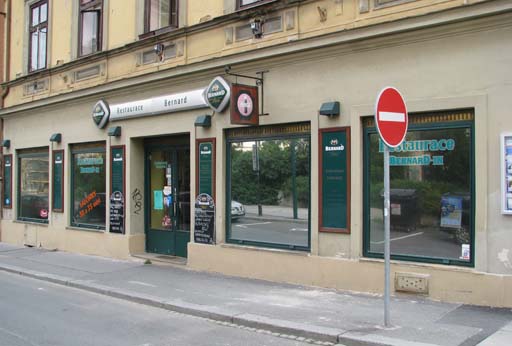 Bernard Inn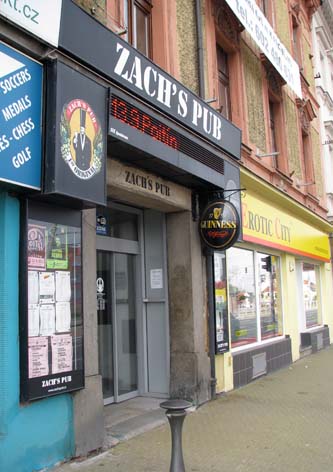 Zach's Pub
I also wrote a report on the pubs of Plzen.
Brewery Museum
I went for a tour of the Brewery Museum in Pilsen: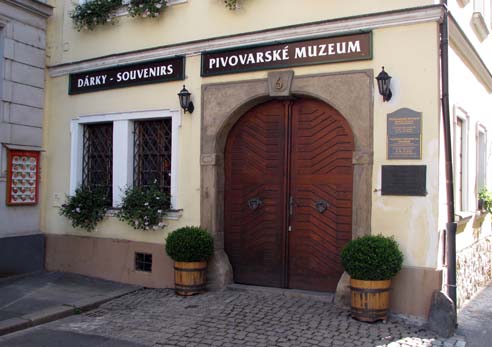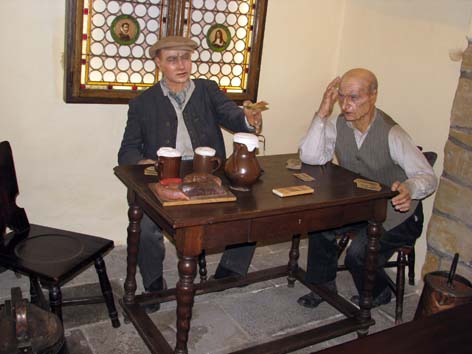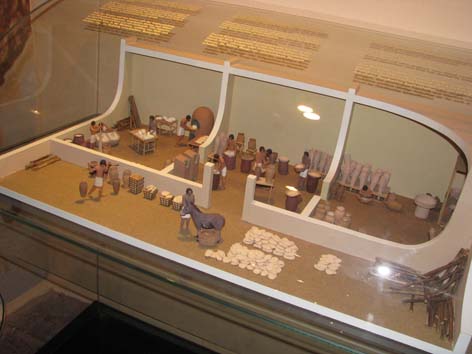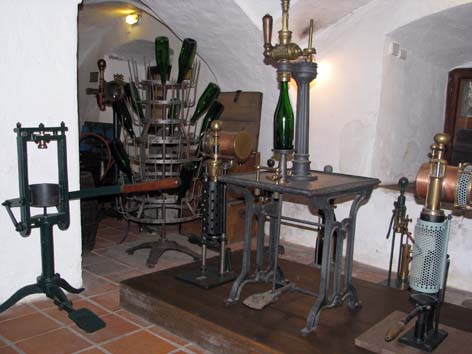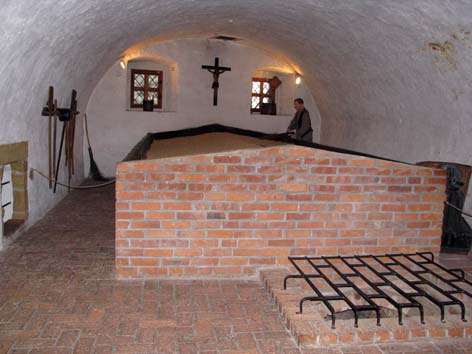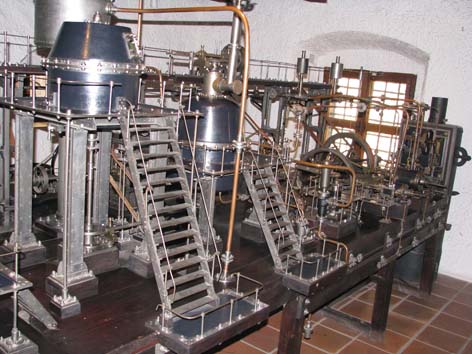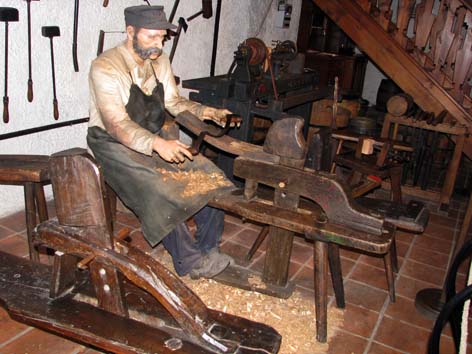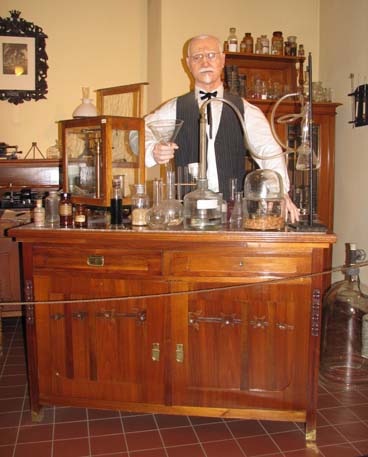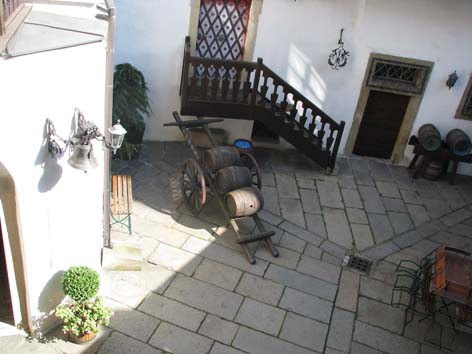 Pilsner Urquell Brewery Tour
We all went on the tour of the Pilsner Urquell Brewery: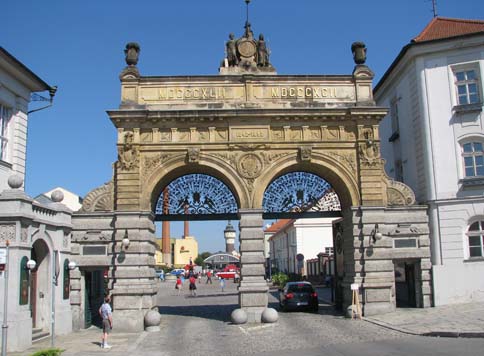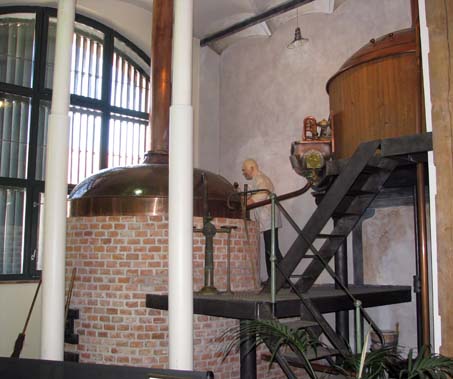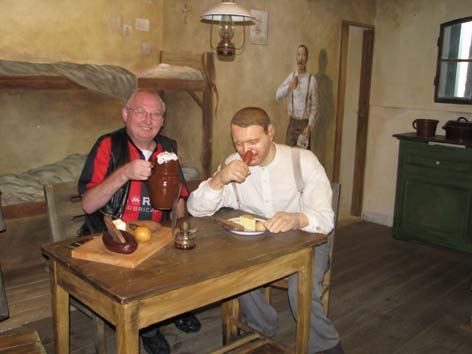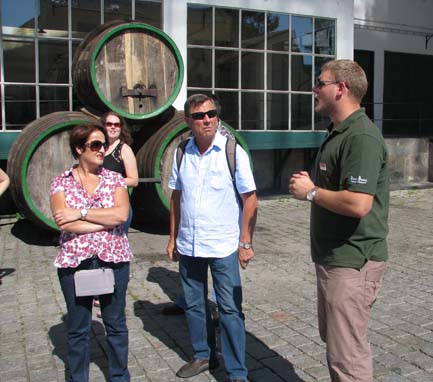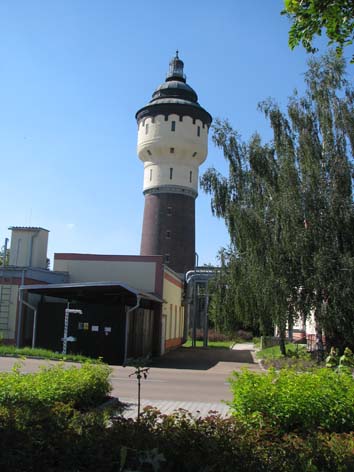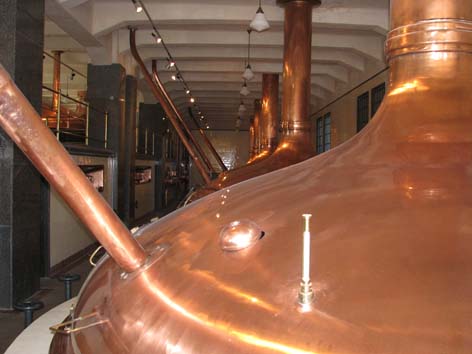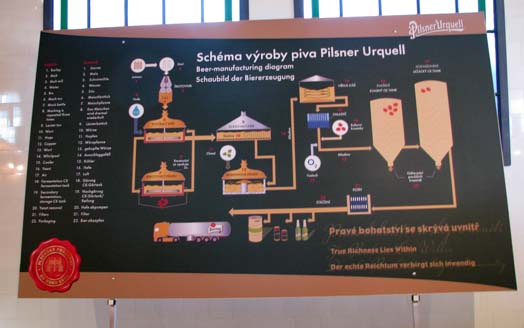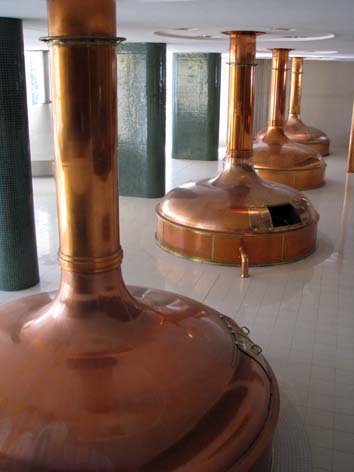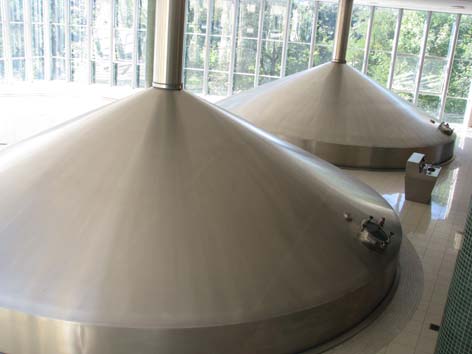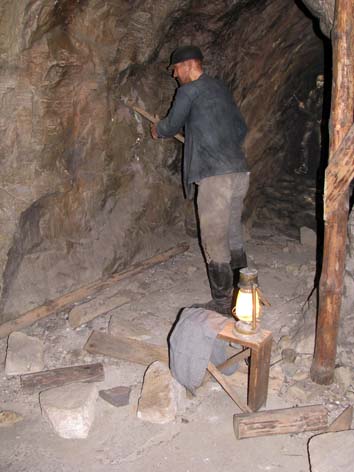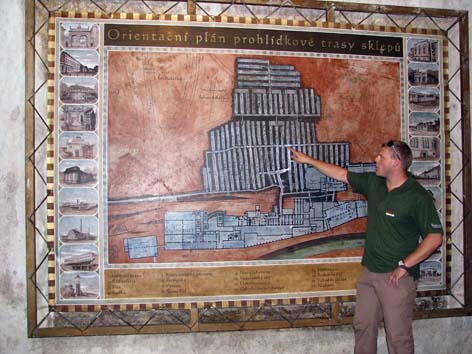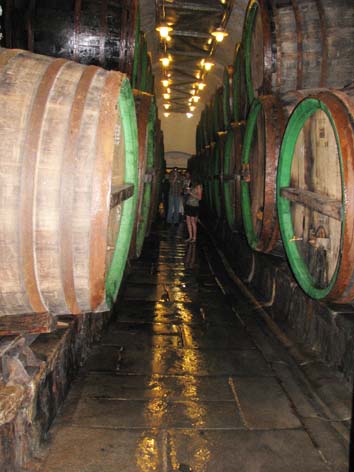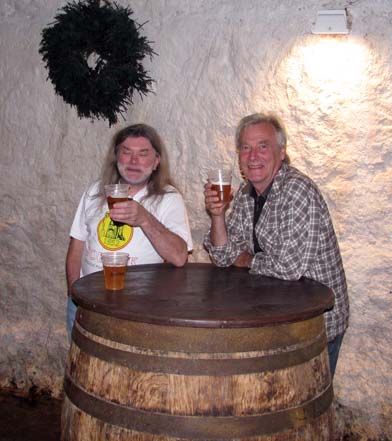 Marianske Lazne
On our way to Gotha, where Bernd lives, we stopped off at the spa town of Marianske Lazne to try its famed healing waters. They tasted hotrrible and we needed a glass of Budvar to clean our mouths: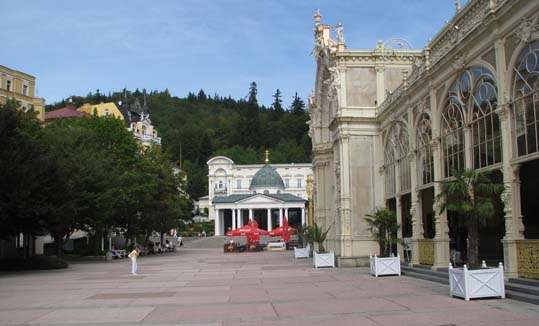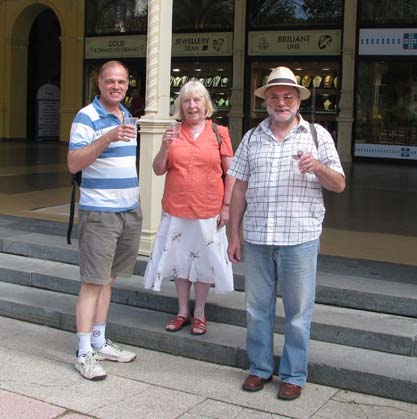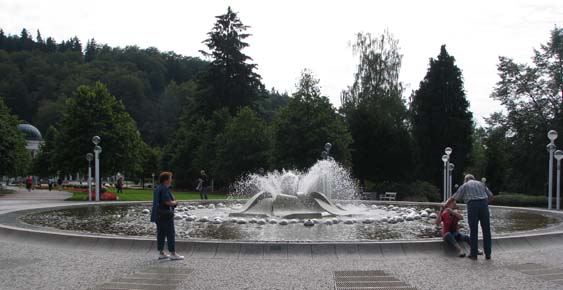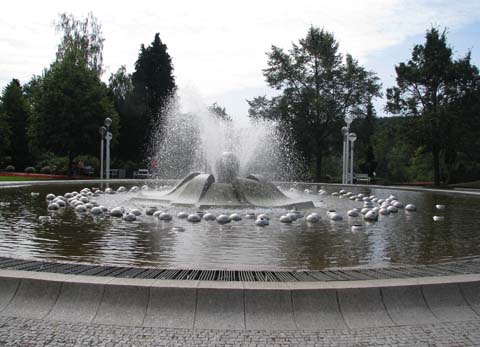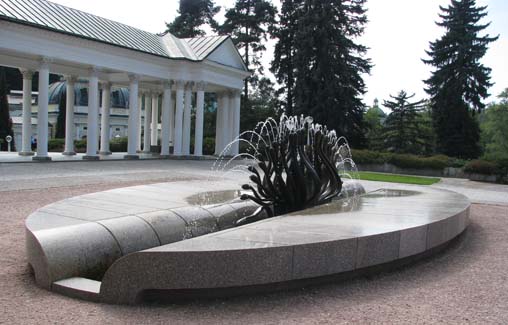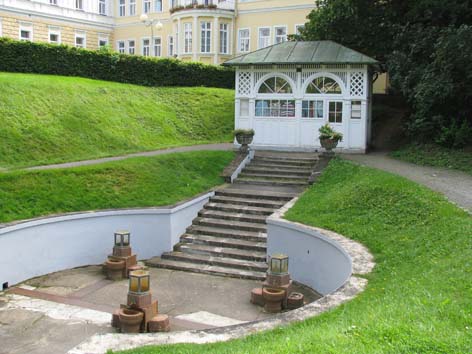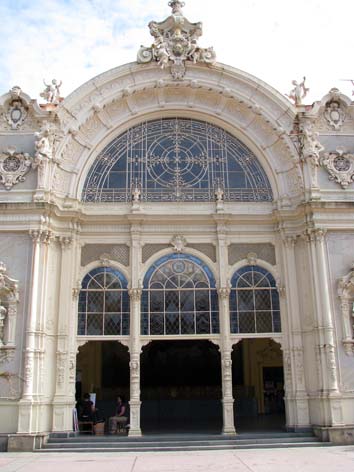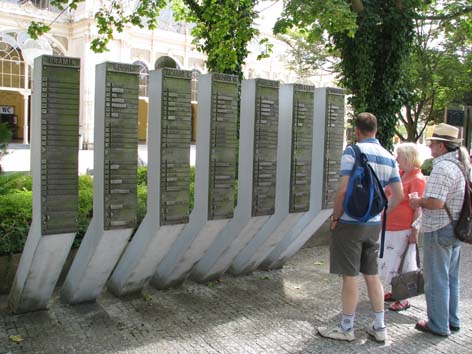 ---