Spring in Prague
page one of three
My spring break for 2007 marked my first visit to Prague. This page shows some general shots and a morning at a football match. There are two other pages, links to which are at the bottom.
26-30 April 2007
General shots of Prague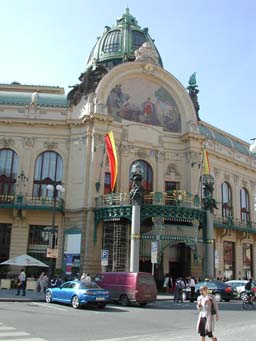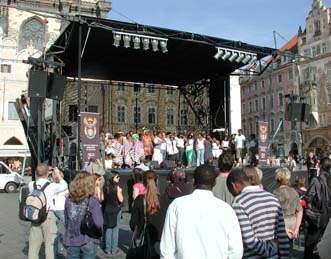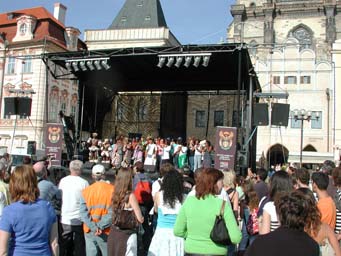 This was a concert in the Old Town Square promoting tourism in South Africa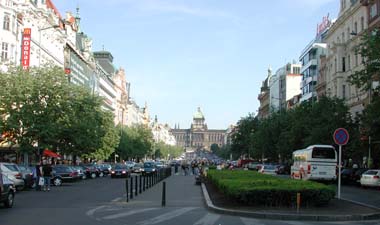 Wenceslas Square (which isn't square at all)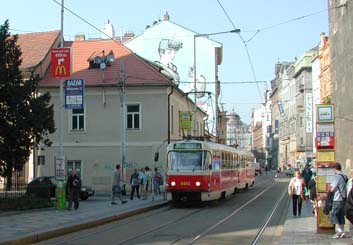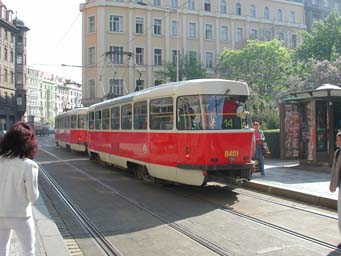 Yes, they have trams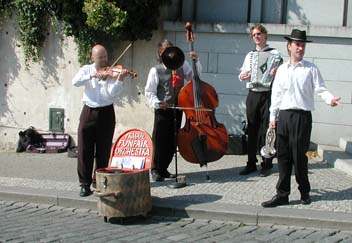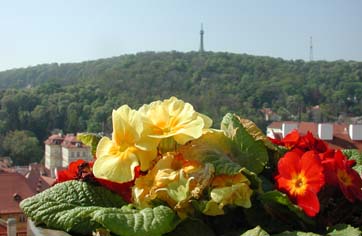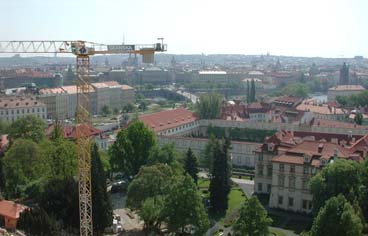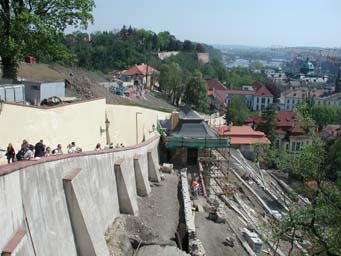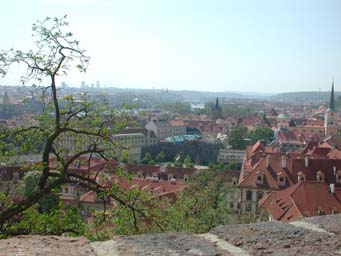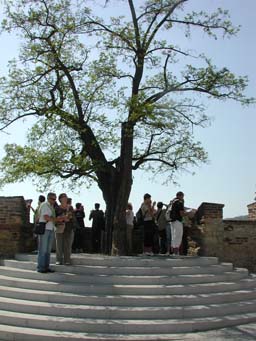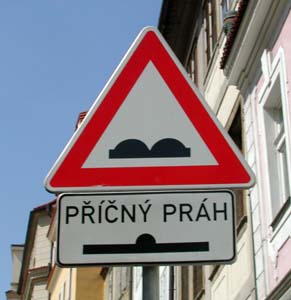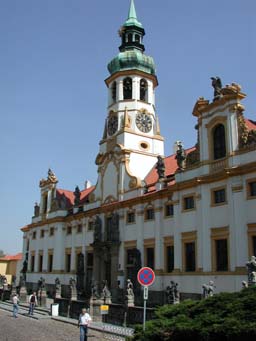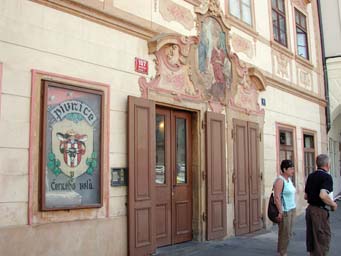 One of Prague's most famous pubs - Pivince U Cerenho Vola, also known as the Black Ox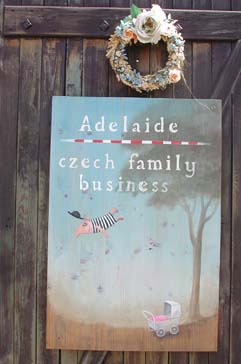 But unlike in Nottingham, the Adelaide isn't a pub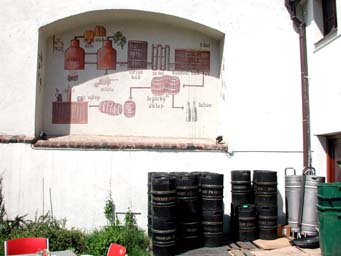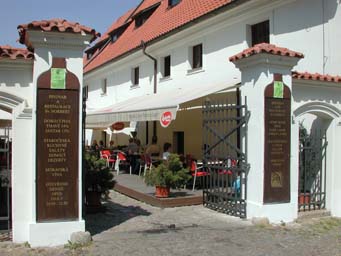 This combined brewery and restaurant is called Klasterni Pivovar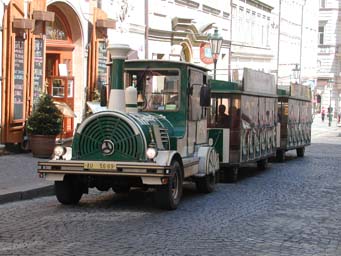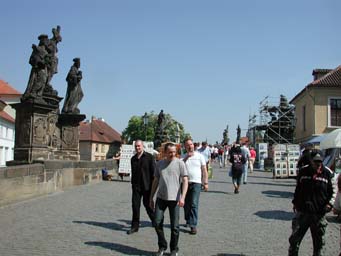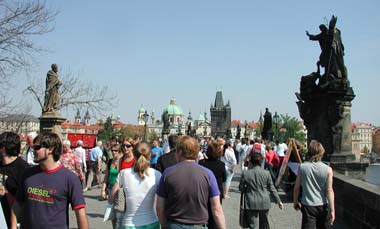 Charles Bridge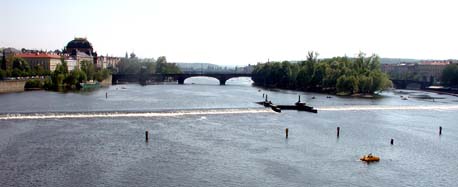 The views from Charles Bridge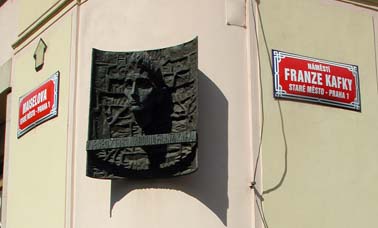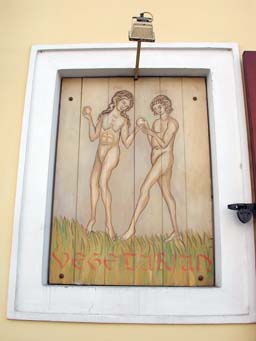 Apparently vegetarians go nude in Prague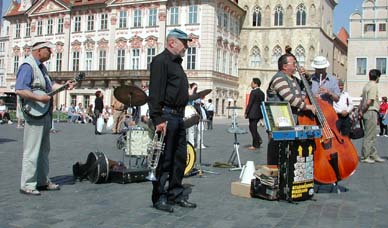 This street band is called Staromestsky Dixieland; I know because I bought one of their CDs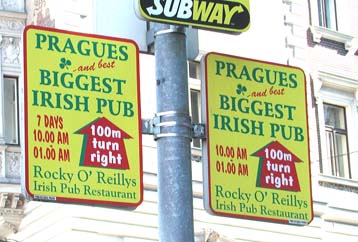 I avoided that pub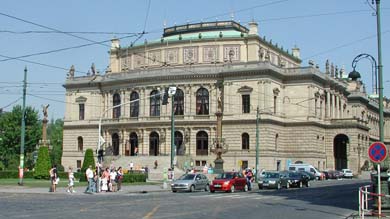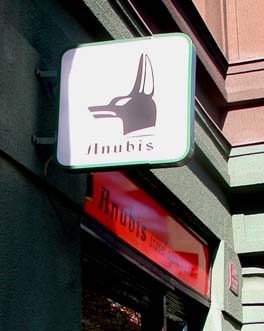 An estate agent for Stargate fans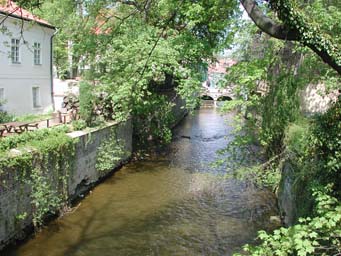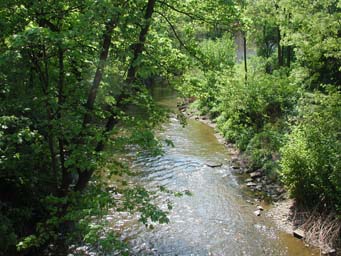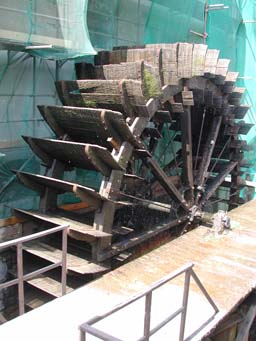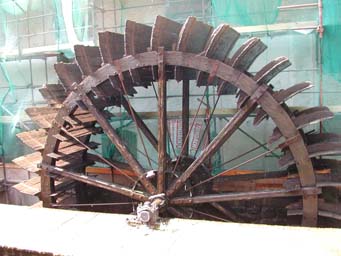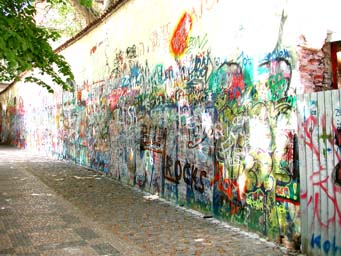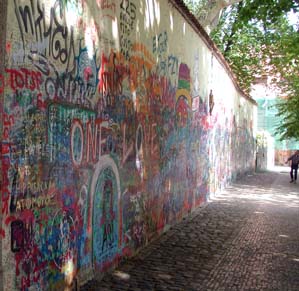 The Wall of John Lennon, covered in Beatles lyrics, graffiti and political slogans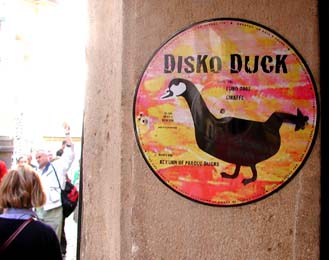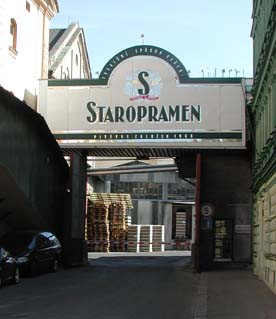 The Staropramen brewery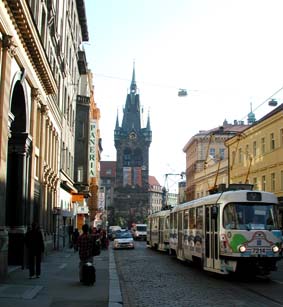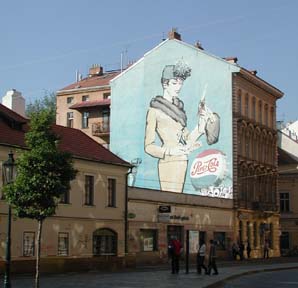 Football
On the Sunday morning I went to see a football match between Viktoria Zizkov - Prague's third biggest team - and Dosta Bystrc-Kninicky. This was at 10am in the morning, but beer and sausages were on sale before and during. This was a top vs bottom of the league match and the game went to form with Viktoria Zizkov winning.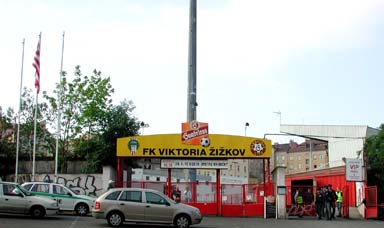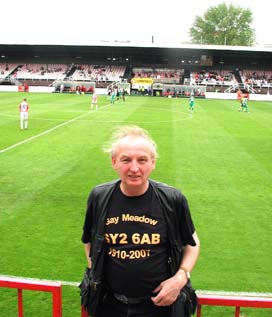 I thought I should bring a flavour of Shrewsbury Town to the game

The players shake hands before kick-off. Viktoria Zizkov are in the red and white stripes

Kick off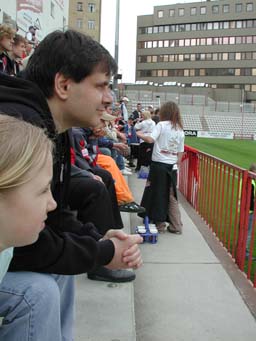 Beer is served on the terraces, something you sadly do not see in the UK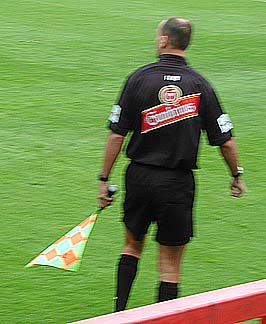 Even the officials are sponsored by a brewery - Gambrinus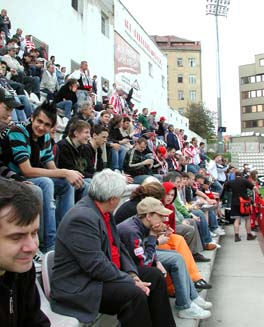 At half-time, three fans are selected from the crowd to take part in a shooting competition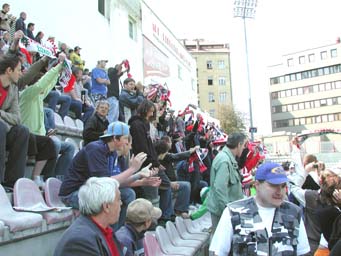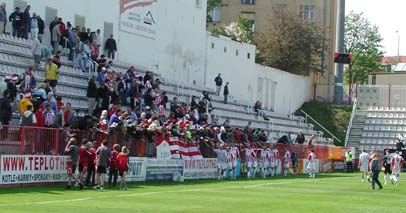 The players thank the crowd at the end of the game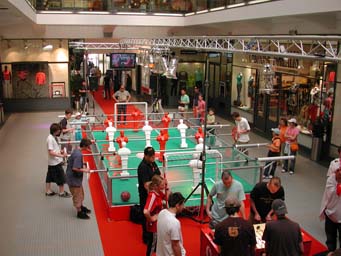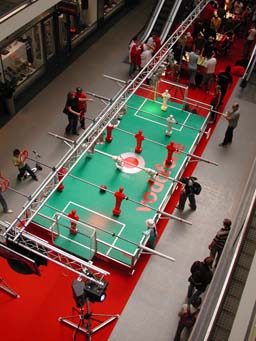 In one of the shopping centres, shoppers play an odder game of football
Links to the other two pages:

---