Regensburg, June 2010
15-17 June 2010

In June 2010, I went on a work trip to Regensburg in Germany and here are some of the photos.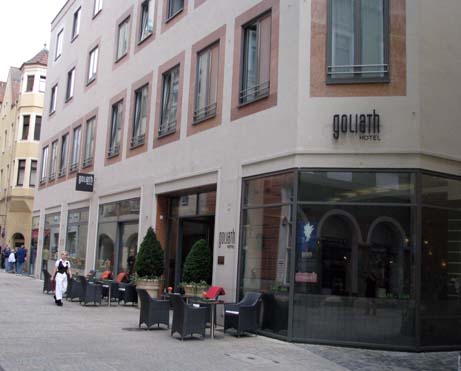 This is the Goliath hotel where I stayed. The name of the hotel is not pronounced as you would expect in English but like this - goll-ee-ath.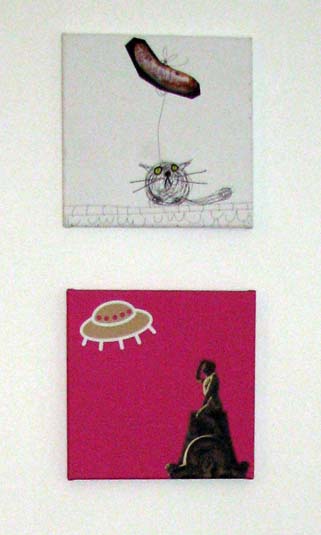 They had some nice pictures on the wall.
The Stone Bridge
Regensburg is famous for its stone bridge, built in the 12th century. Here are some pictures of the bridge, which is across the River Danube, and of the city from the bridge.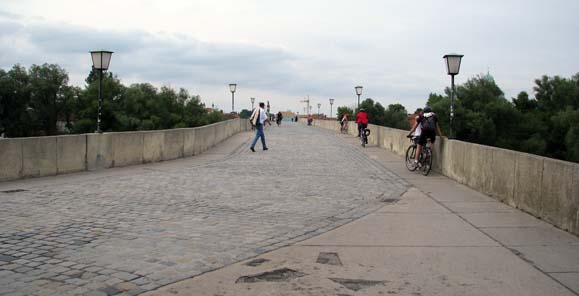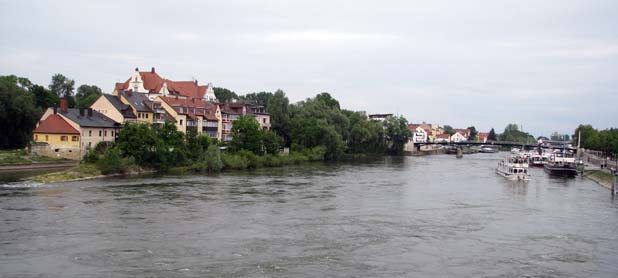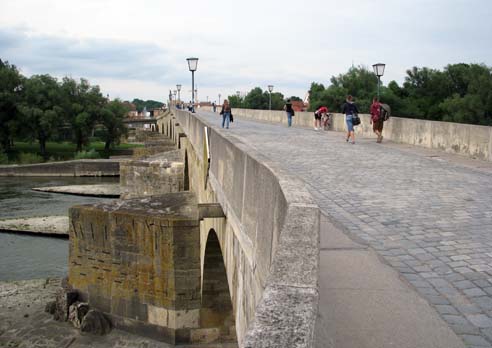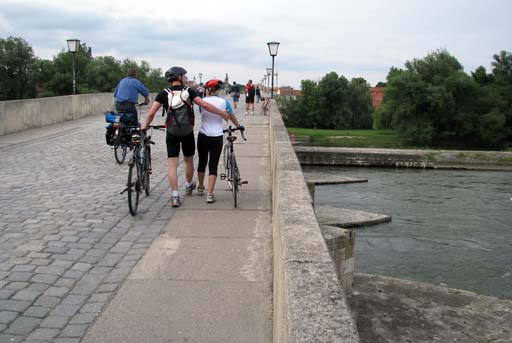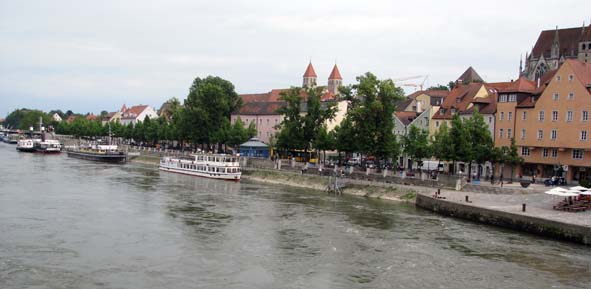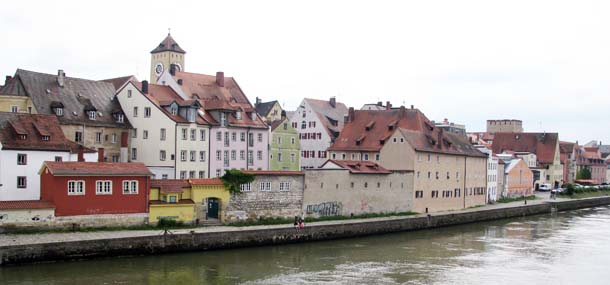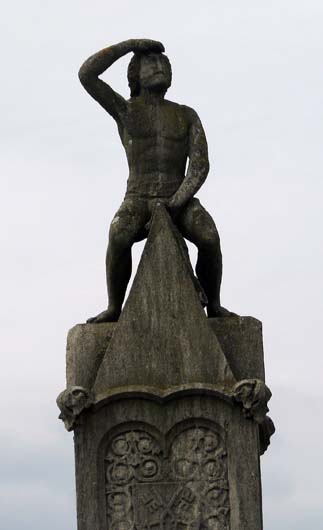 The rather painful looking Bruckmandl statue wasn't added to the bridge until the 16th century.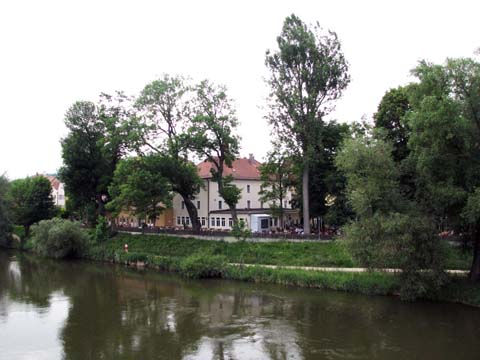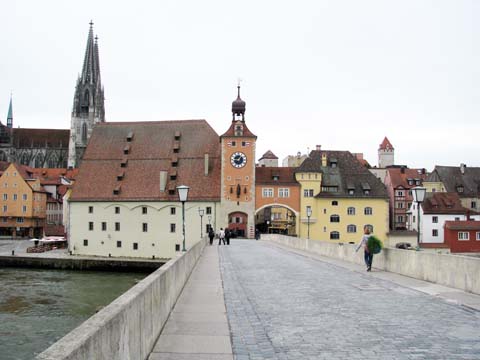 Bars in Regensburg
I visited a few bars while I was in Regensburg. Click on this for my report on the bars of Regensburg and here are some pictures: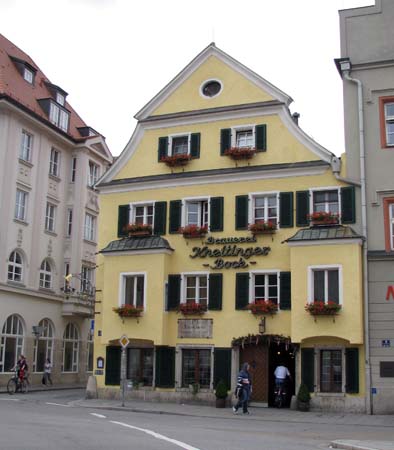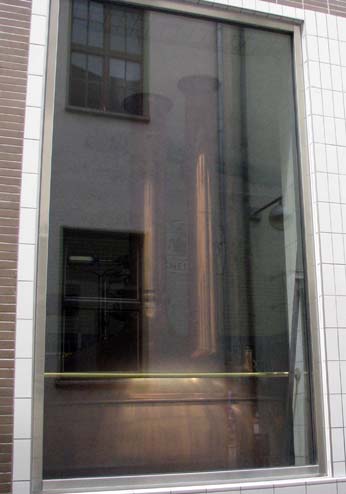 This is Brauerei Kneitinger. The bar looks out on to the square at Arnulfsplatz and the brewery can be seen through windows alongside on Kreuzgasse.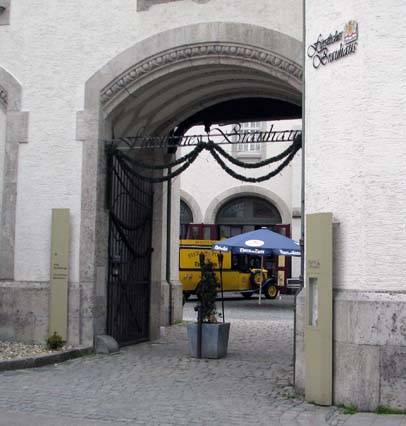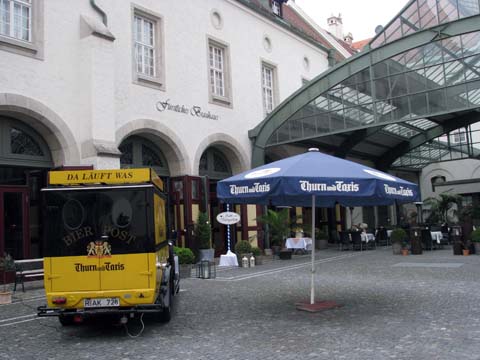 Fürstliches Brauhaus is a brewpub on the site of the old Thurn und Taxis brewery on Waffnergasse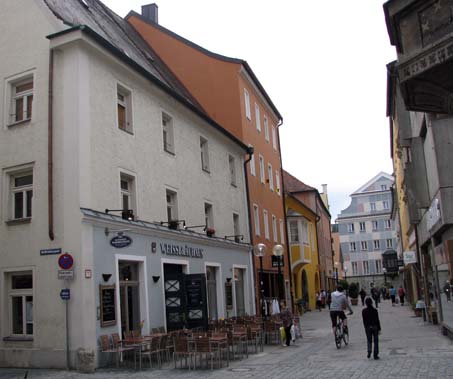 Regensburger Weissbrähaus is a city centre brewpub on Schwarze-Bärenstraße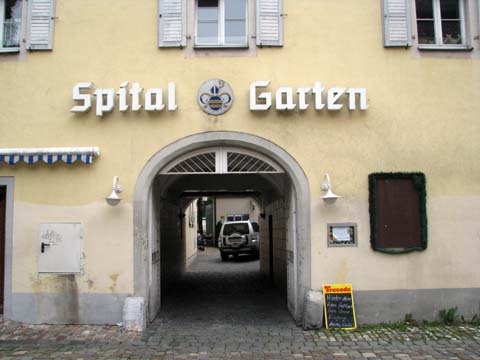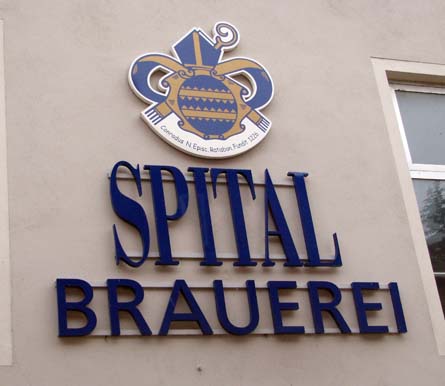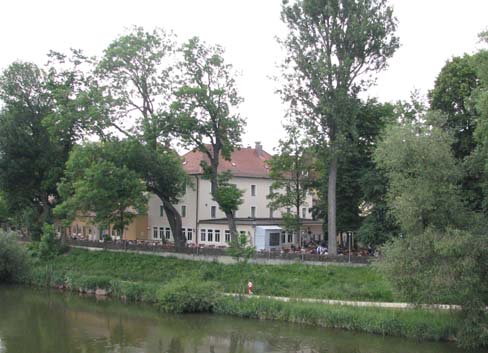 Spitalgarten is the brewery tap of the Spital Brewery and has a lovely beer garden on the banks of the Danube.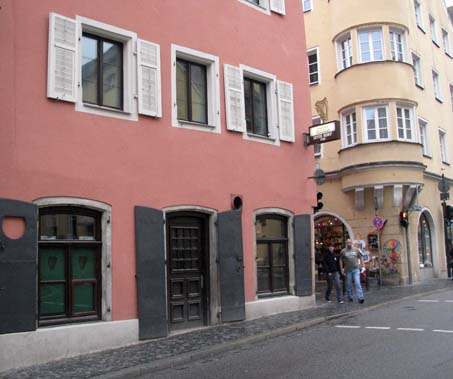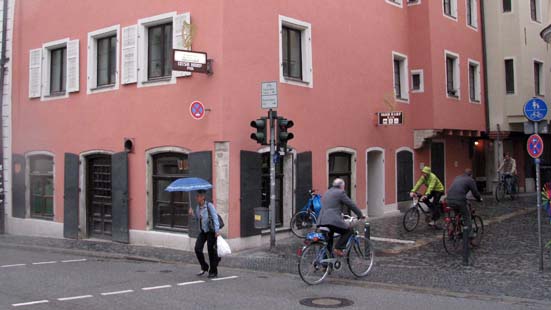 Irish Harp Pub - well, every city has an Irish bar. This is on Brückstraße.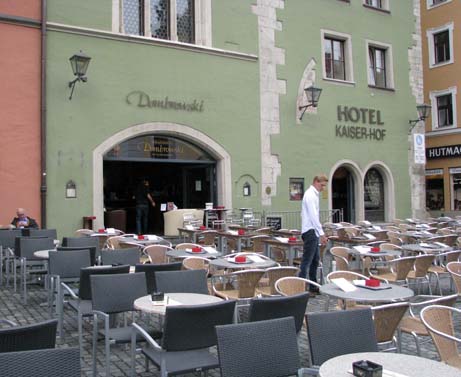 Dombrowski on Kramgrasse opposite the cathedral.
Other pictures of Regensburg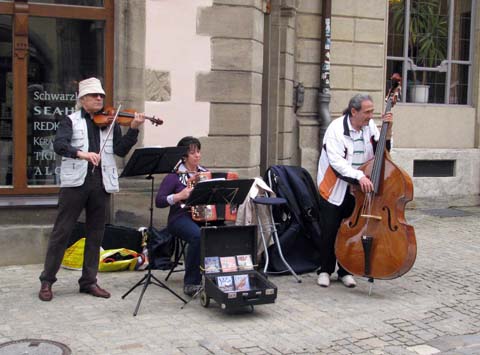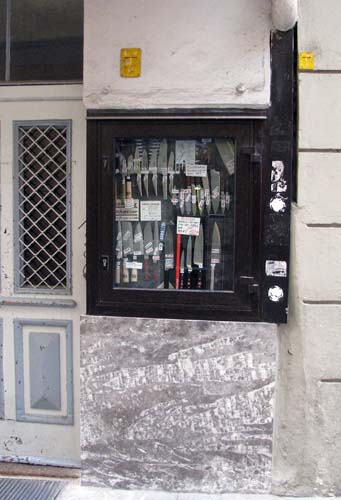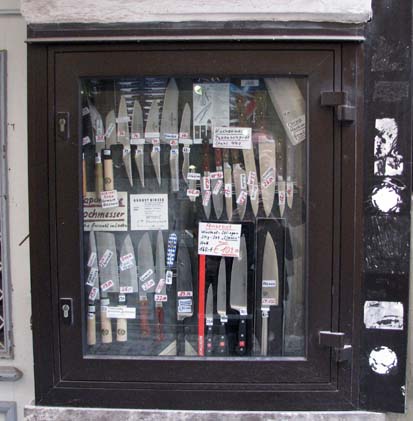 Not many cities would have a knive display like this on the street.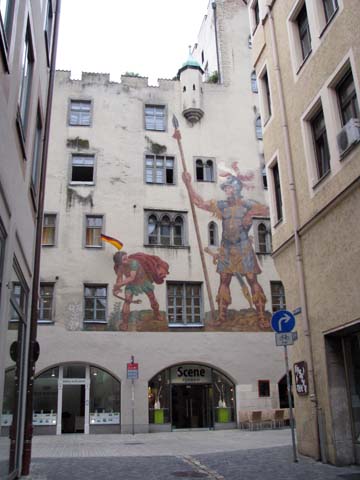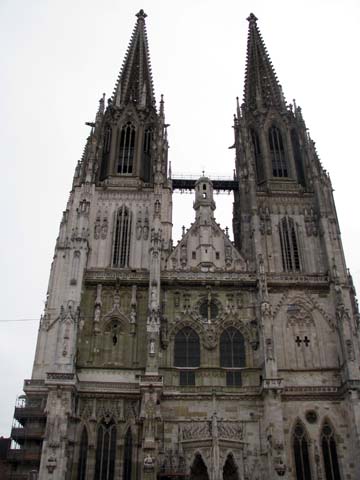 The gothic cathedral
The Work Bit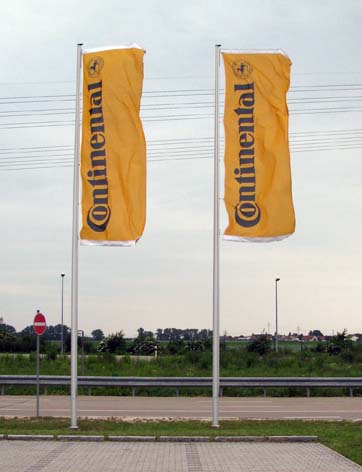 I was actually there on a Continental press trip.

---