Stevenage Space & Sci Fi Day, Stevenage, Herts
Stevenage, a rather ageing new town in Hertfordshire, UK, turned its town centre into a space and science fiction extravaganza. Among the celebrities were Jan Chappell (Cally) and Brian Croucher (Travis) from Blake's 7.
24 May 2003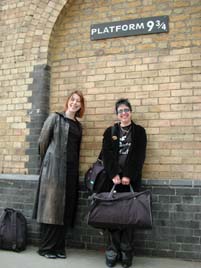 But to get to Stevenage from London, you have to go from Kings Cross, so why not take the Hogwarts Express?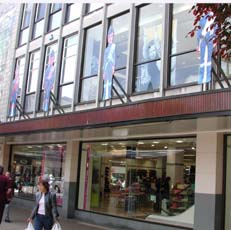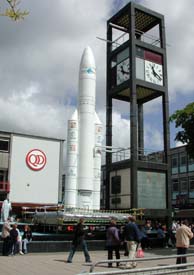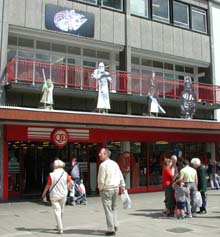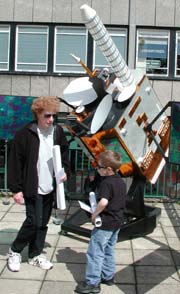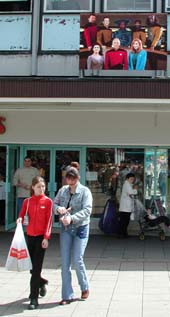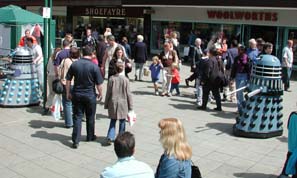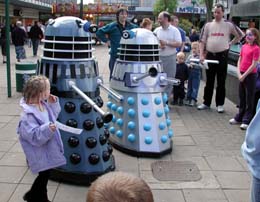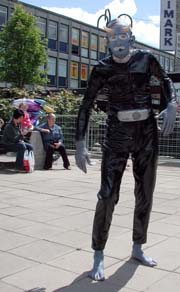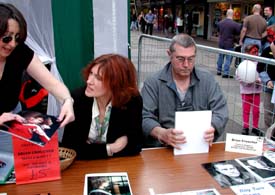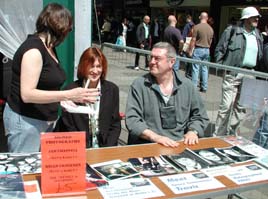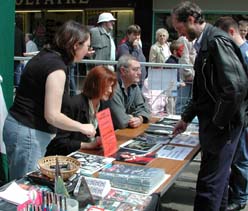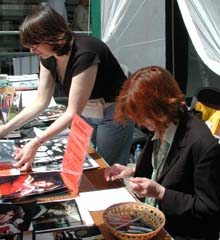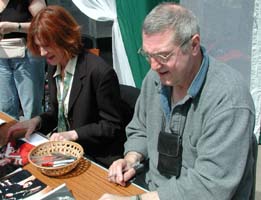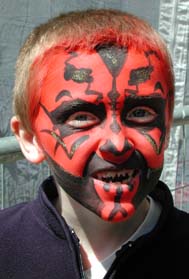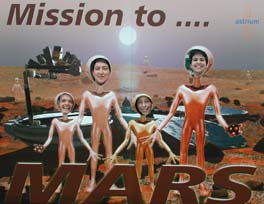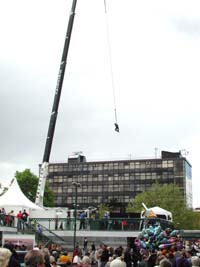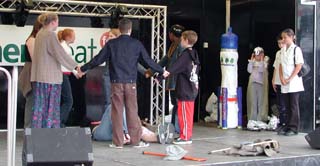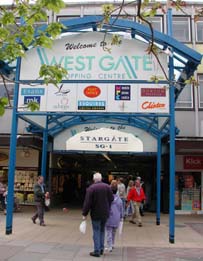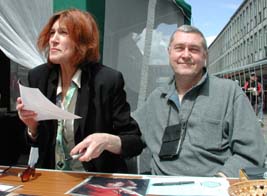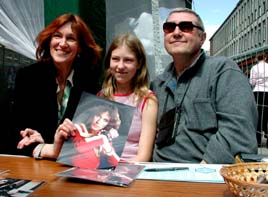 ---