Winter in the USA
In January 2007, I went on a work trip to Long Beach in California, but also managed time to take in Disneyland and get a day looking round Philadelphia on the way back.
13-18 January 2007
Long Beach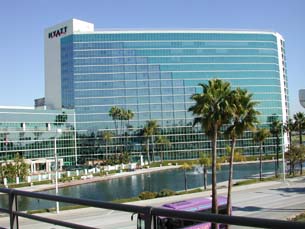 This is the hotel at which I was staying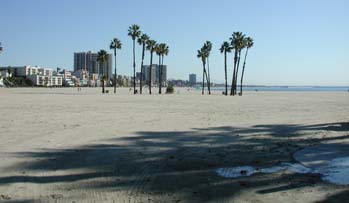 The beach was indeed long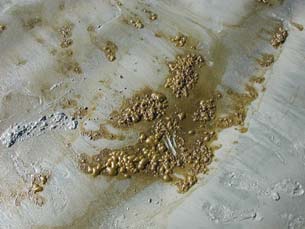 Though suffered a bit from pollution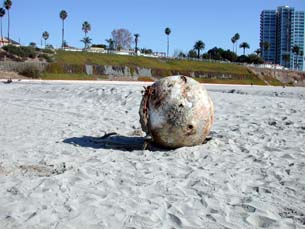 And had a strange Prisoner-like ball guarding it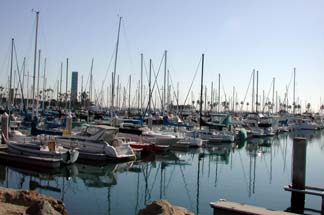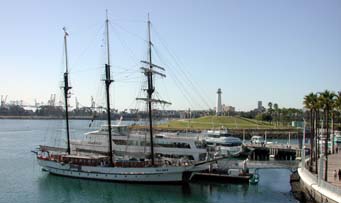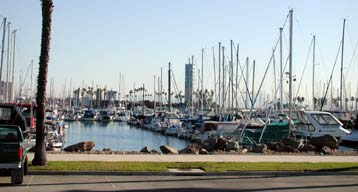 There were some seriously expensive boats in the marina


And the Queen Mary is now a permanent fixture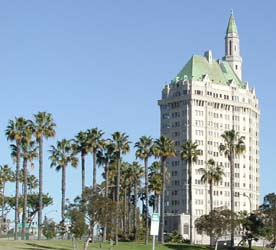 I liked the look of this building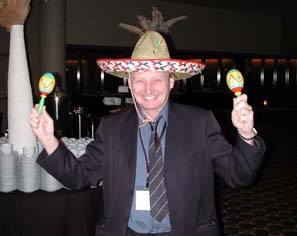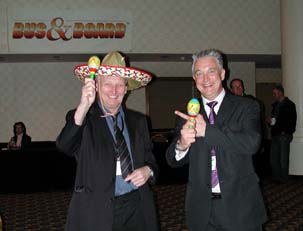 But I also had work to do as these pictures of my publisher Dave and I show
Disneyland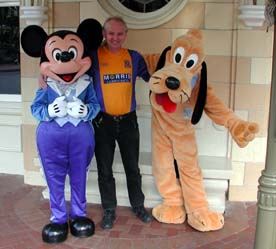 I arrived there the week the news was full of David Beckham signing for an LA football team. Mickey said he'd never heard of Beckham but always watched out for Shrewsbury's results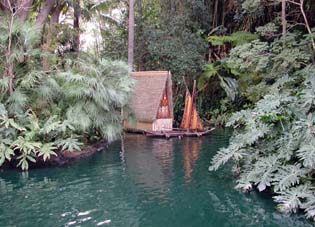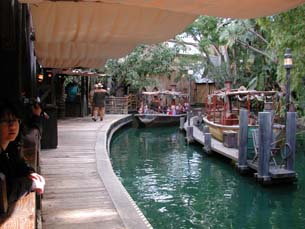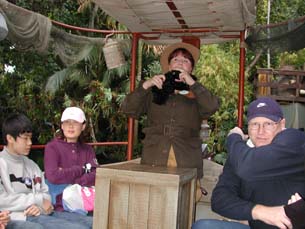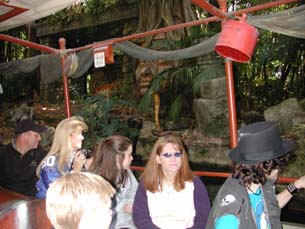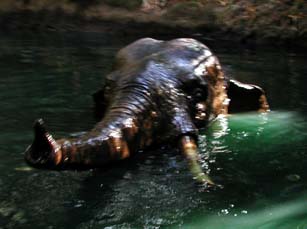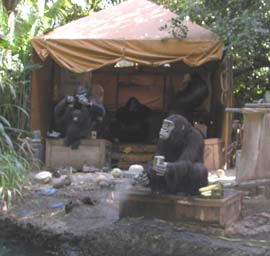 The above were taken on a jungle cruise ride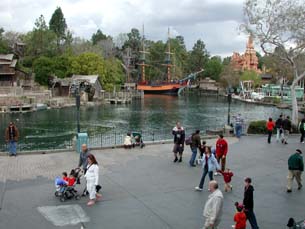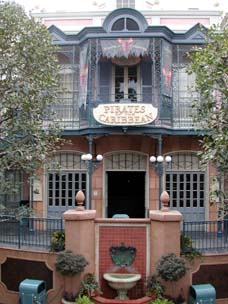 This, I believe, is the original Pirates of the Caribbean ride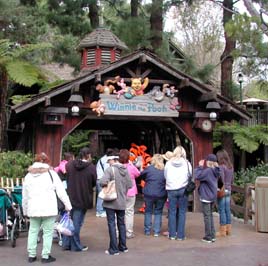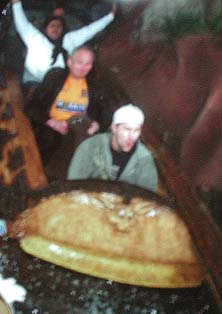 Grainy pic of me on a canoe roller-coaster ride, which involved getting very wet indeed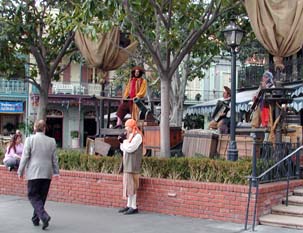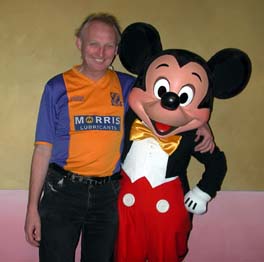 I managed to get Mickey on his own a bit later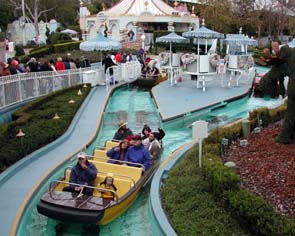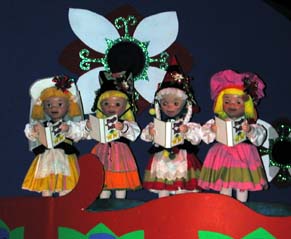 The It's a Small World ride was still singing Christmas songs in mid-January!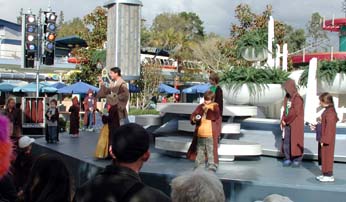 Jedi training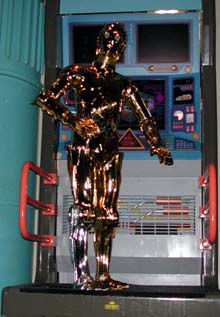 C3P0 was on hand to help out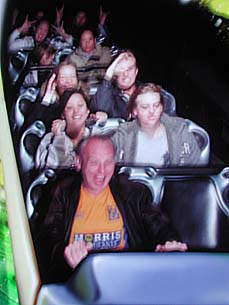 The Space Mountain ride - I went on that three times
Philadelphia
I had a 14 hour stopover at Philadelphia on the way back, but they let me out of the airport so I went exploring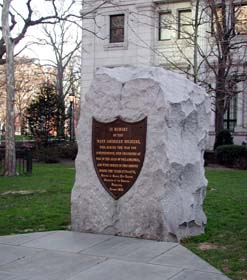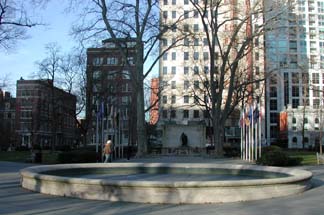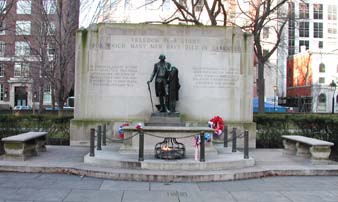 These three pictures were taken in Washington Square and show the Tomb of the Unknown Soldier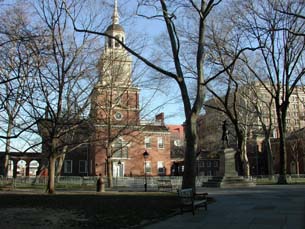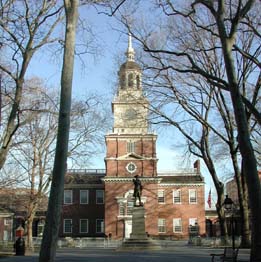 This is the Old City Hall in Independence Square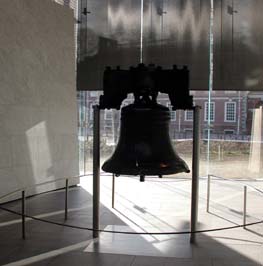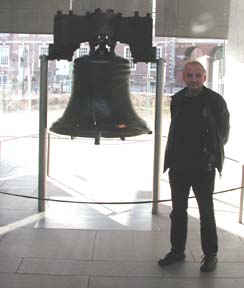 Sadly, they wouldn't let me ring Liberty Bell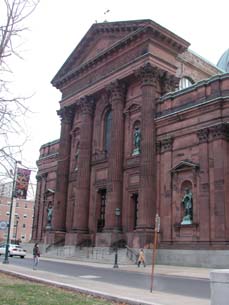 I don't know what this building is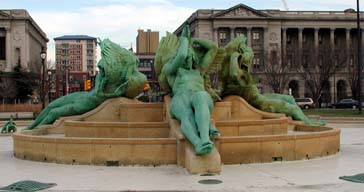 This, if I remember correctly, is the fountain in Logan Square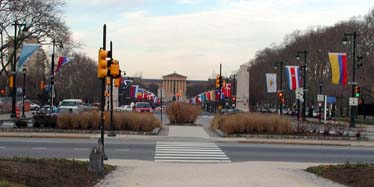 Looking up the Benjamin Franklin Parkway from Logan Square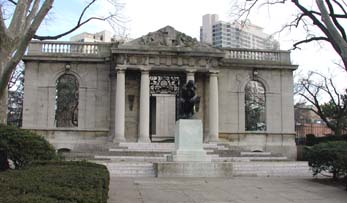 The Rodin Museum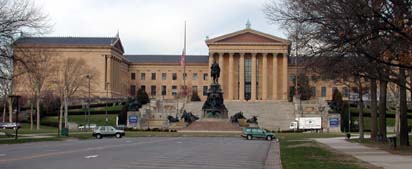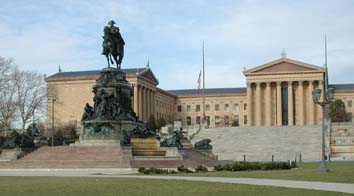 The Philadelphia Museum of Art; the steps at the front are the ones made famous in the Rocky movie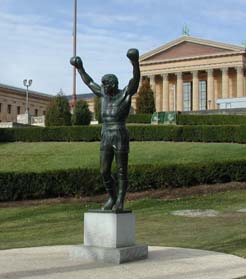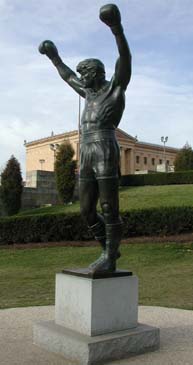 But for some reason the statue of Rocky is at the bottom of the steps rather than the top
Half way up the steps are these fish fountains, which look like the bad guy ships from Stingray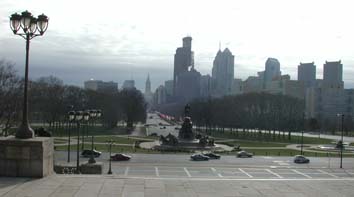 And to prove I got to the top, here is the view looking down - there are not that many steps actually

---