Christmas in Malaysia
page one of three
I decided to spend Christmas 2005 in Malaysia. I was staying in Kuala Lumpur with Eamonn. On this page are shots around KL. On the second page are pictures of the Batu Caves and the Bird Sanctuary. And on the third page are pictures of Langkawi Island. Most of the pictures were taken by me but some were taken by Sarah.
24 December 2005 - 9 January 2006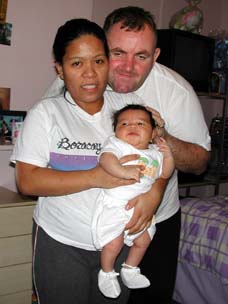 I stayed with Mick, Imee and Nathan the night before my flight
Kuala Lumpur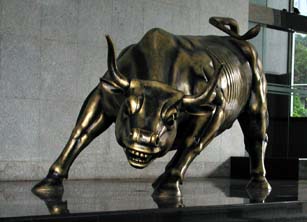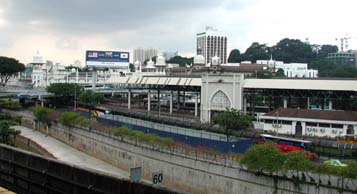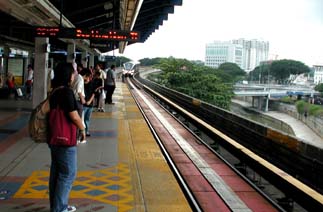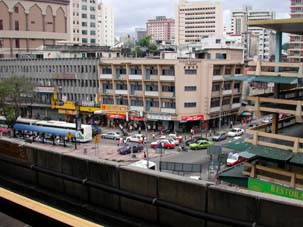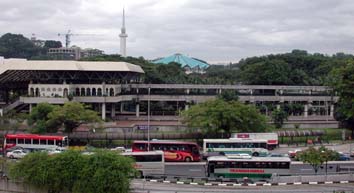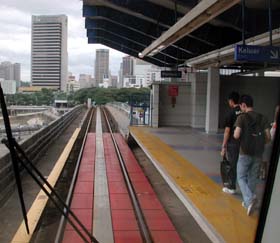 Some general scenes and an odd statue of a bull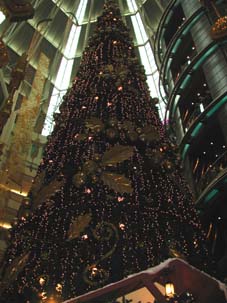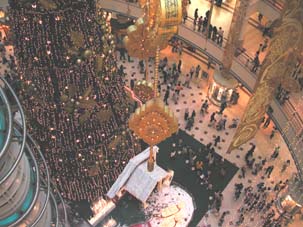 Proof that Christmas is celebrated in Malaysia...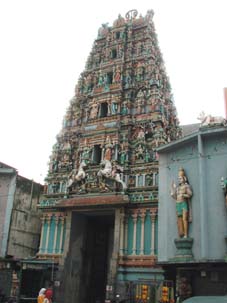 ...though the main religion is Muslim.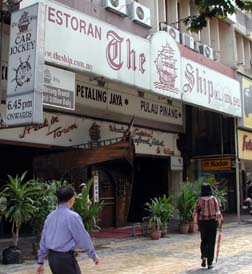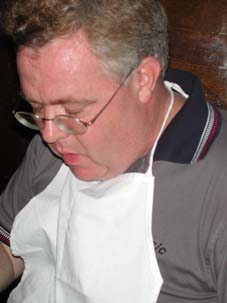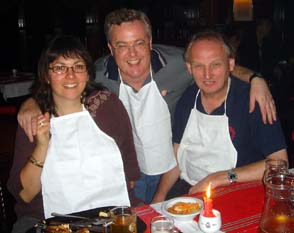 Eamonn, Sarah and myself at The Ship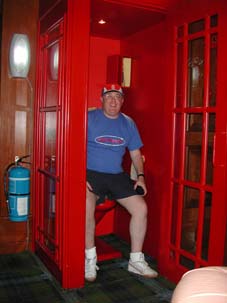 Eamonn finds an unusual toilet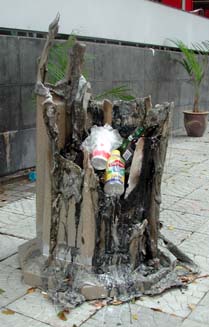 Before and after - the effects of fire on a KL litter bin.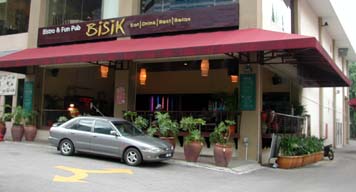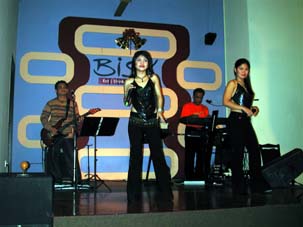 Bisik bar, which was also handy for catching up on the football (big screen showing UK matches).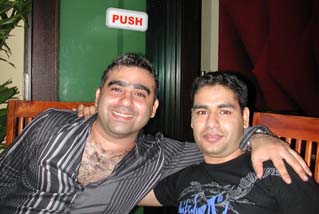 We met these two odd characters there one night.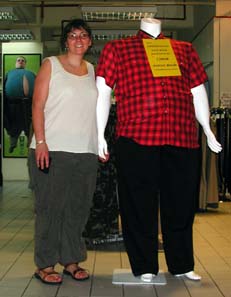 Sarah finds that Malaysian shops cater for very big people (maybe Mick should come next year).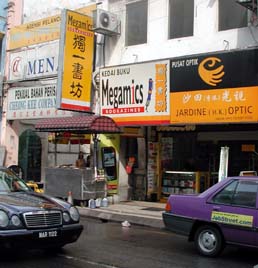 Exactly what is a bookazine?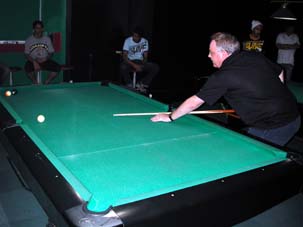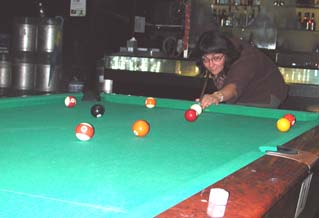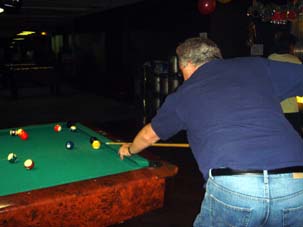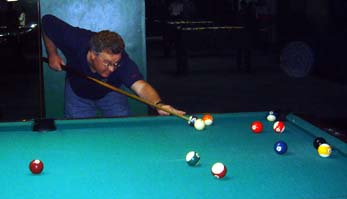 Of course, we found time for some pool...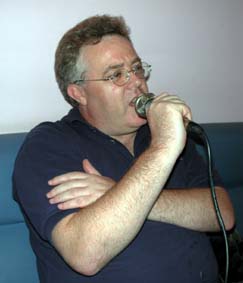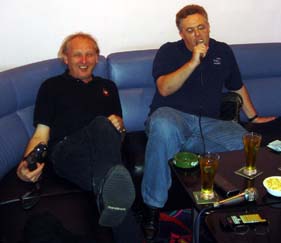 ...and karaoke.
Fireworks saw in the New Year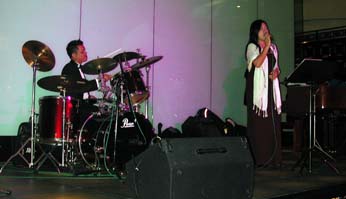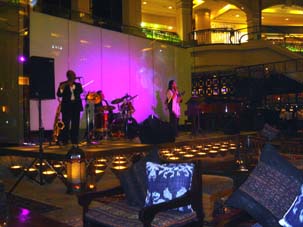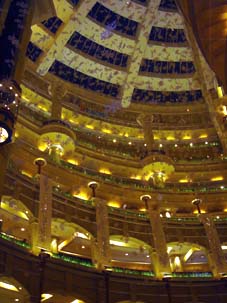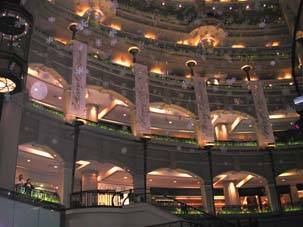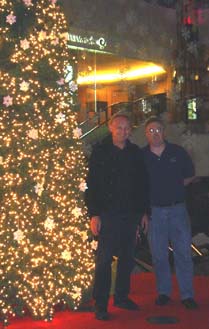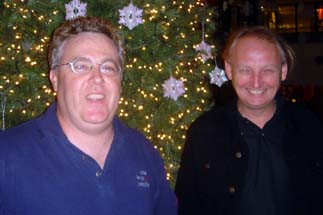 A rather posh shopping centre...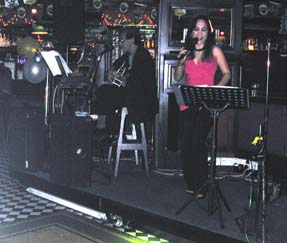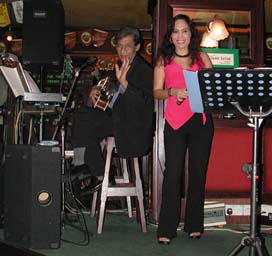 ...and an Irish bar.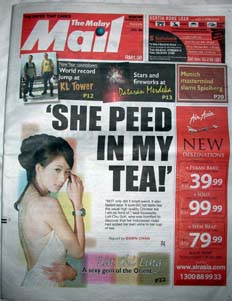 Some papers would kill to get a front page story like that.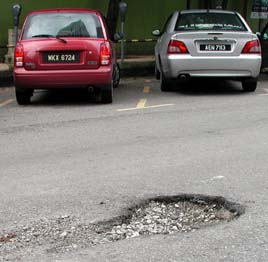 The roads need a bit of work doing.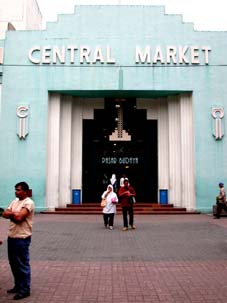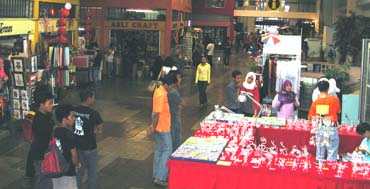 A good city for shopping.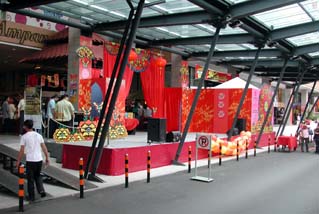 Getting ready for the Chinese New Year.
Petronas Twin Towers
I went up to the the bridge between the twin towers. Below are various shots of the building, plus the view from the bridge and a few pictures in the surrounding gardens.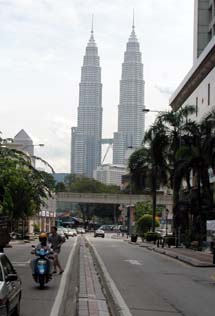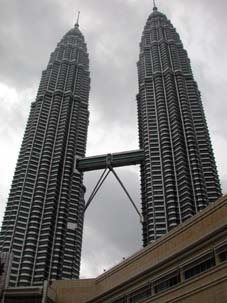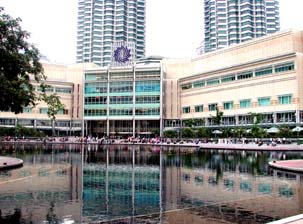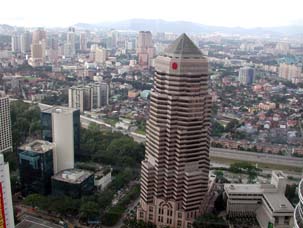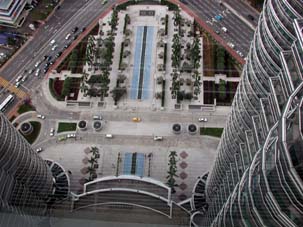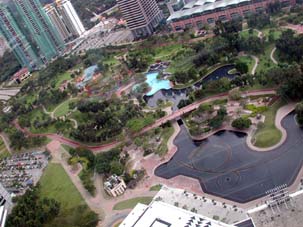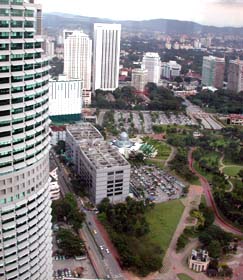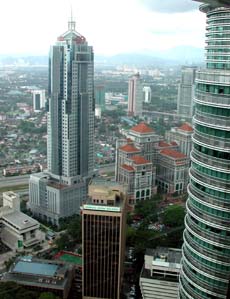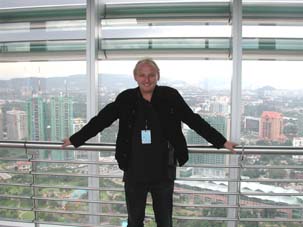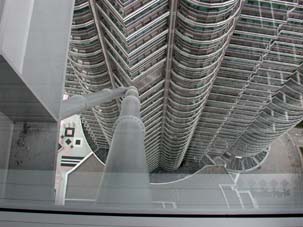 ---