The auction at the Gay Meadow
On Sunday 17 June, Shrewsbury Town auctioned off the fixtures and fittings from the Gay Meadow, their home since 1910. On Wednesday 27 June, I visited the New Meadow to choose my seat for the next season. Pictures from both these events are here.
17 June 2007
The auction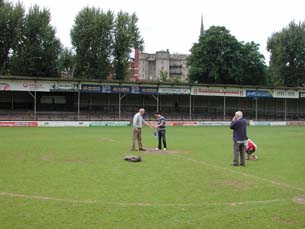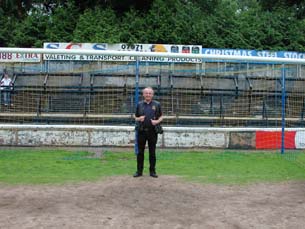 I got to play in goal at last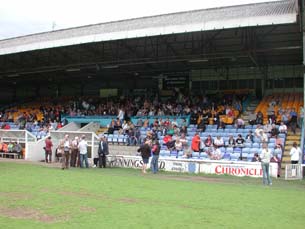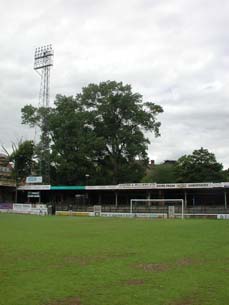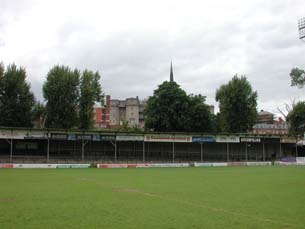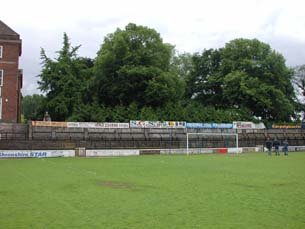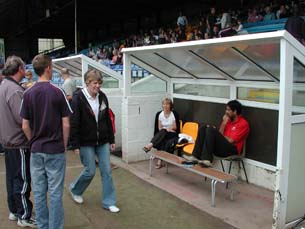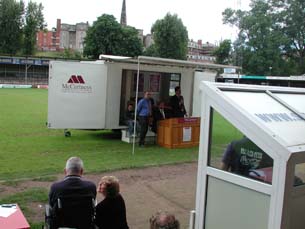 27 June 2007
Visit to the New Meadow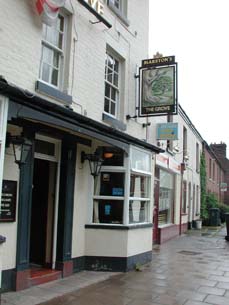 I stopped off at The Grove on the way, which has a handy chip shop next door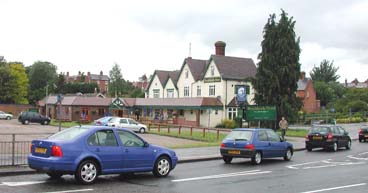 And then The Brooklands, which is the nearest pub to the New Meadow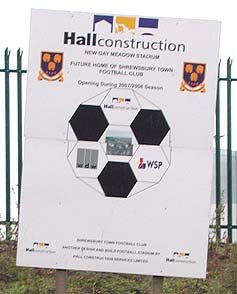 According to the construction sign, it's called the New Gay Meadow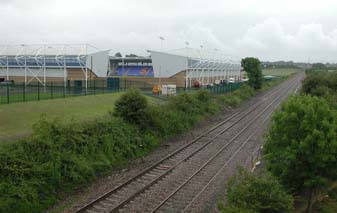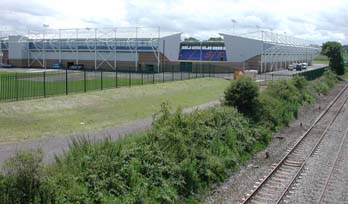 The view from the railway bridge; it really needs its own station
Looks like they will be keeping an eye on us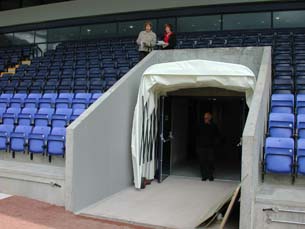 I went down the tunnel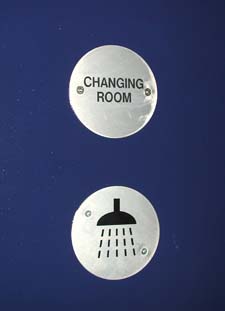 And saw the new dressing rooms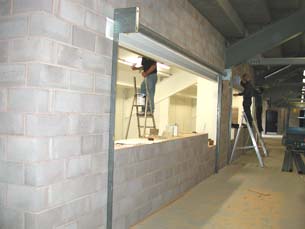 The catering facilities weren't quite finished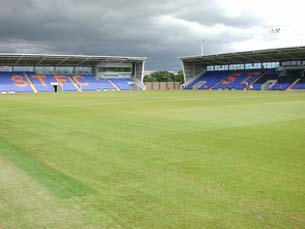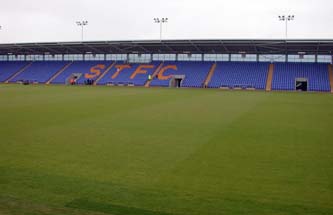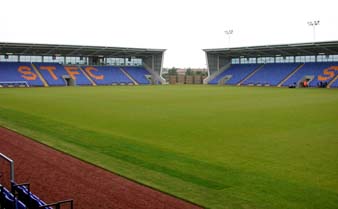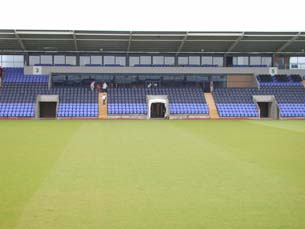 At least the seats were blue and amber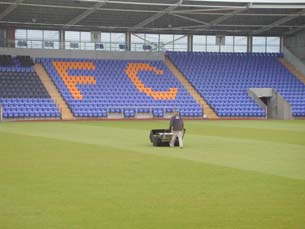 Mowing the pitch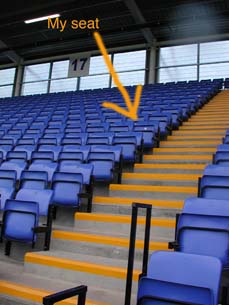 And I picked my seat
A few weeks later, I attended my first match at the New Meadow and by coincidence I arrived just as they were laying my brick: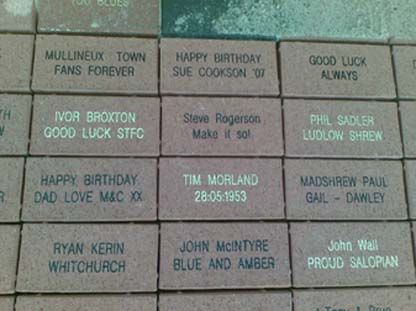 Pictures from the last match at the Gay Meadow are here.

---