Shanghai, June 2010
5-10 June 2010

Welcome to Shanghai
In June 2010, I went on a work trip to Shanghai but got time to enjoy other parts of the city including the World Expo which was on at the time.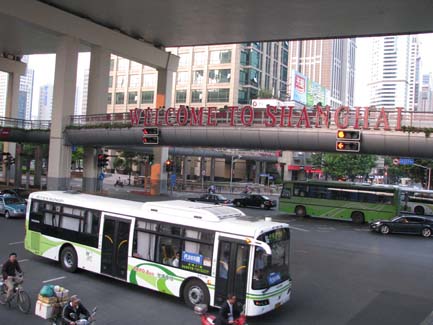 The Welcome to Shanghai sign has moved since I was in Shanghai in 2006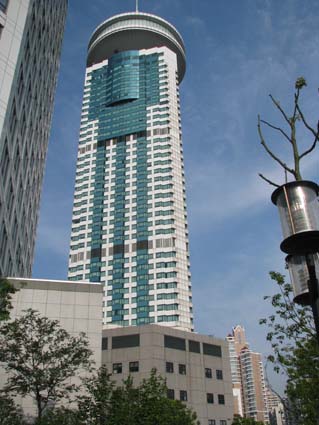 This is the Sofitel hotel where I stayed. The circular bit at the top is a rotating bar.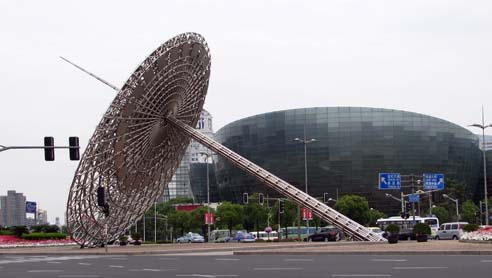 Strange round pointy thing in the middle of the road.
Shanghai World Expo
As the World Expo was on at the time, I paid it a visit. I also wrote a report on the World Expo and took these photographs: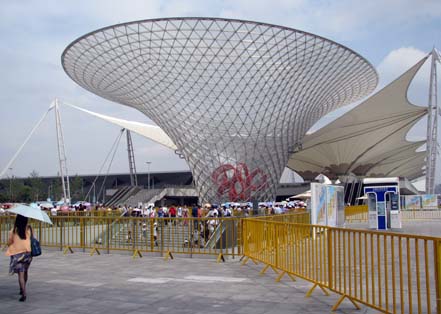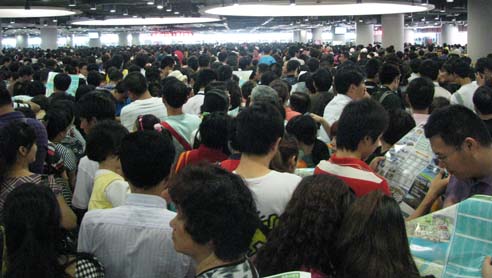 The queue to get in was horrendous.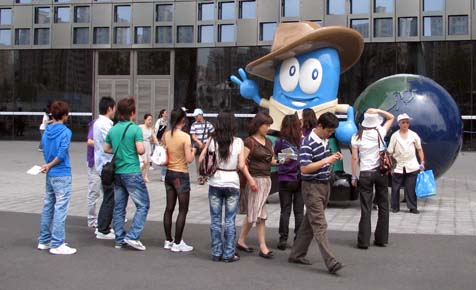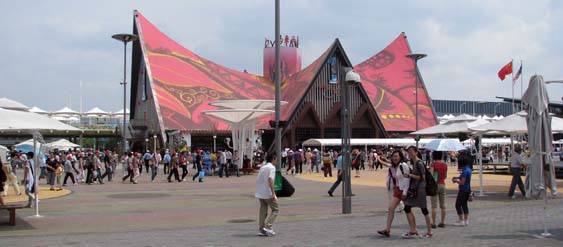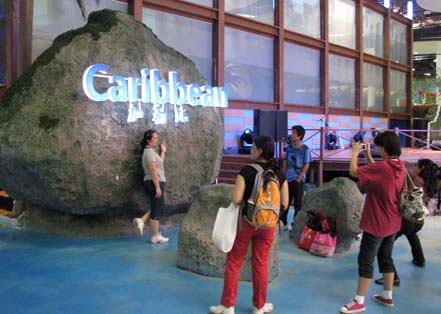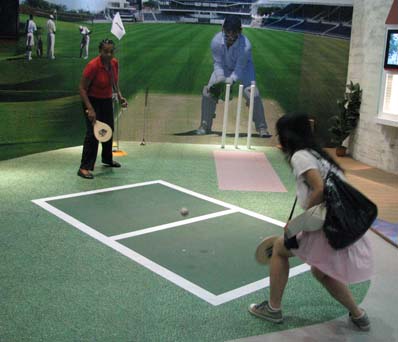 You could play giant ping-pong in the Caribbean Pavilion.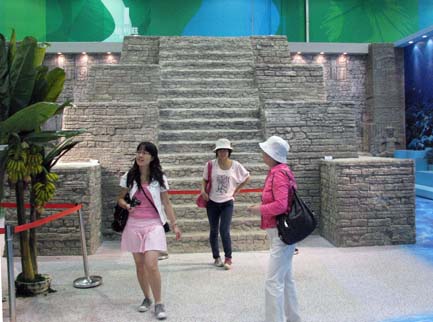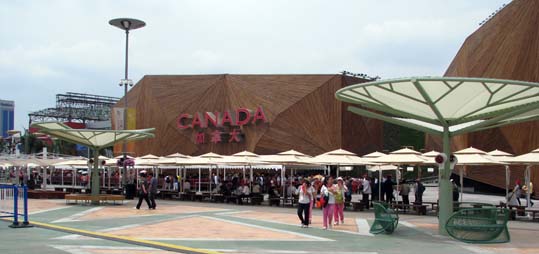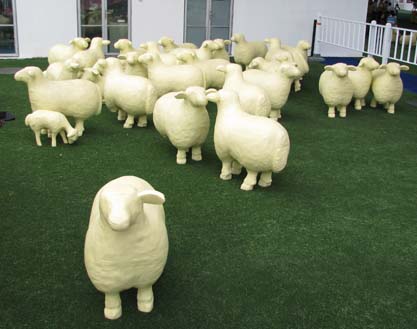 The Dutch Pavilion had sheep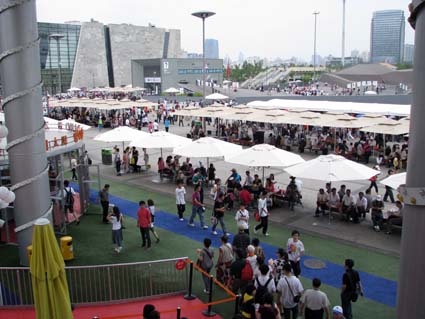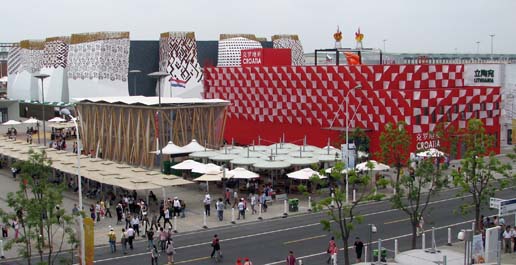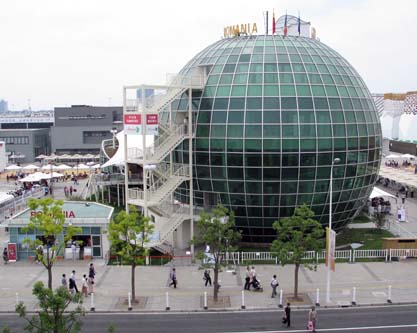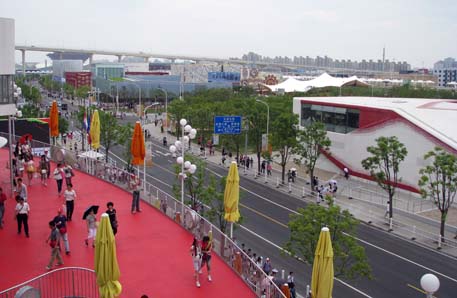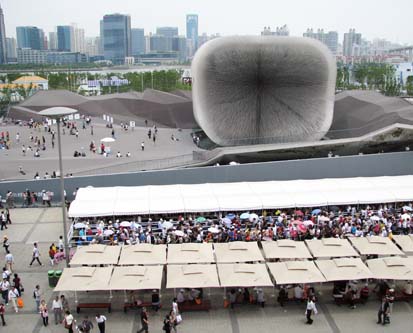 The UK Pavilion looked like a furry ball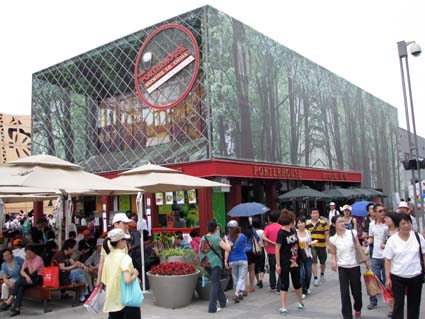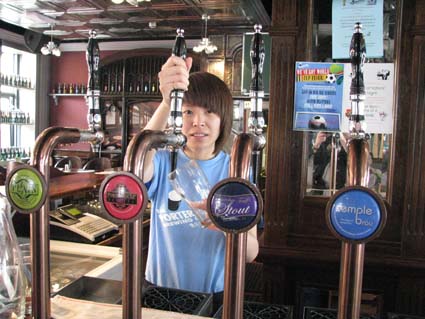 I couldn't resist stopping for a beer at the Porterhouse bar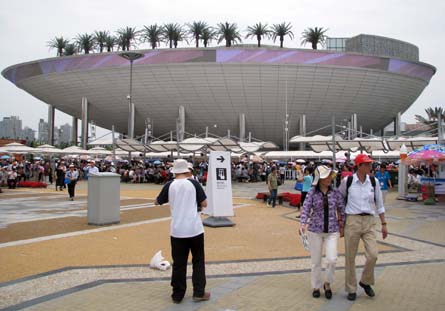 Queues to get into the Saudi Arabian Pavilion were over eight hours, so I didn't bother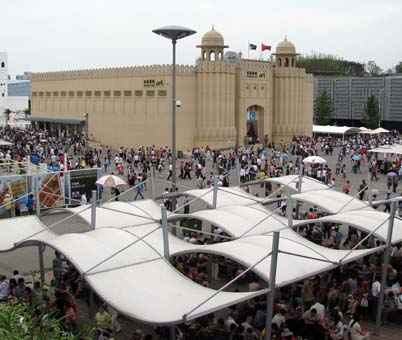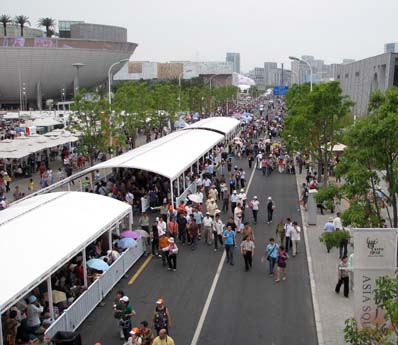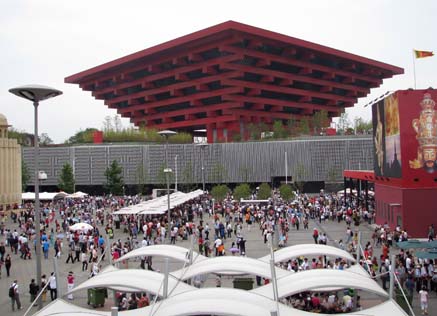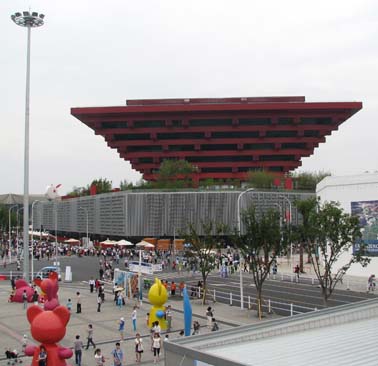 The Chinese Pavilion is going to stay as a permanent structure after the Expo has closed
Bars in Shanghai
I visited a few bars while I was in Shanghai. Here's my report on the bars of Shanghai and here are some pictures: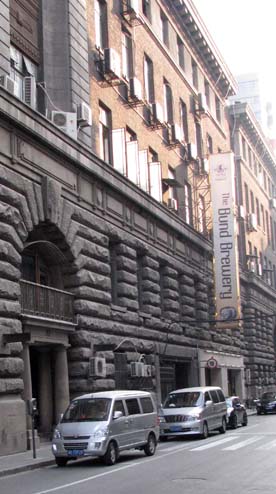 Bund Brewery on Hankou Lu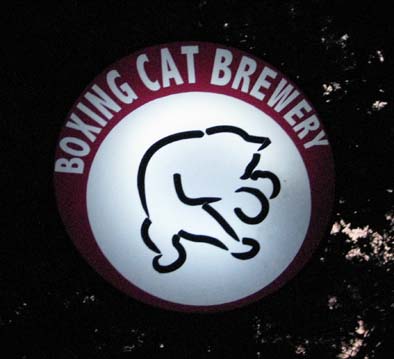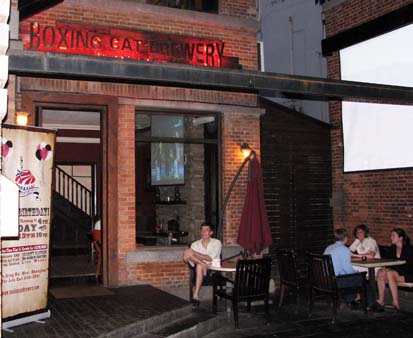 Boxing Cat Brewery at Fuxing Xi Lu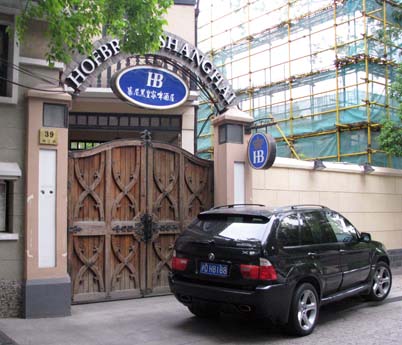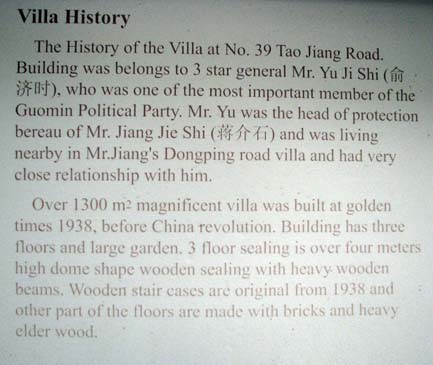 The Hofbrau brewery seemed to be shut and I was told it had been for some time, which was a shame because the sign on the wall suggested that it would have been an interesting building to visit.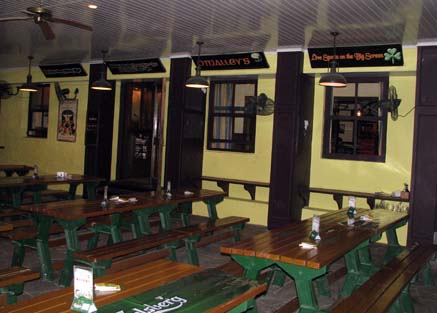 O'Malley's at Tai Jiang Lu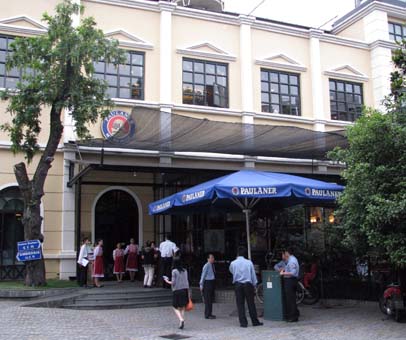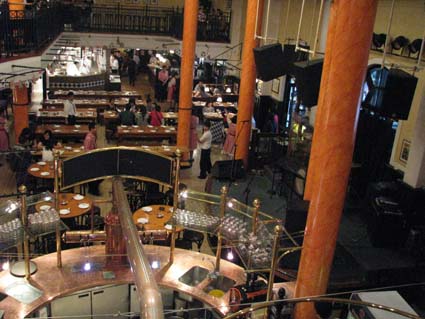 Paulaner bar at Fenyong Lu
The Work Bit
The real reason I was in Shanghai was to report on the official opening of this factory: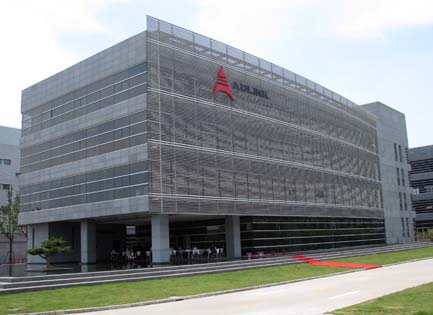 This is my official report on the opening of the Adlink factory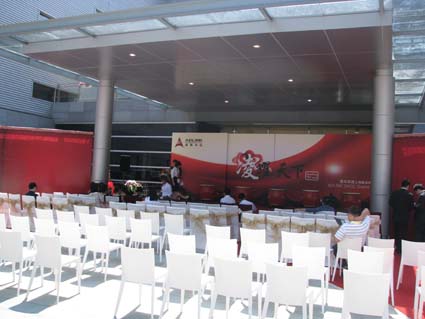 The stage was ready for the opening ceremony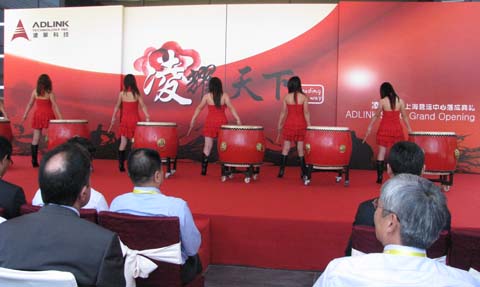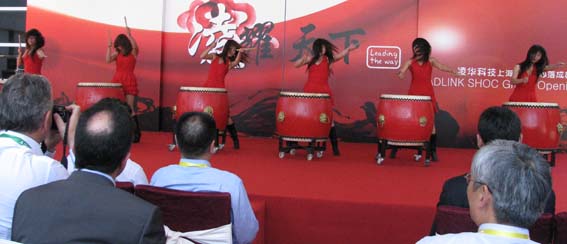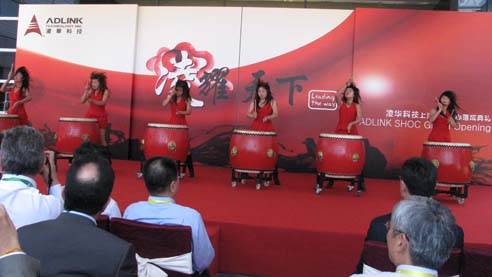 There were drummers...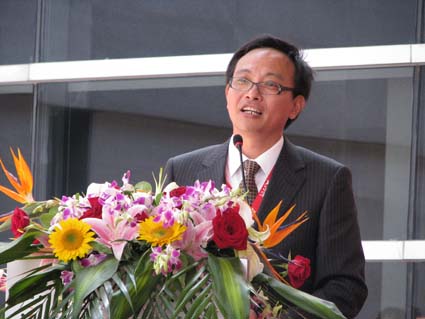 ...and of course speeches...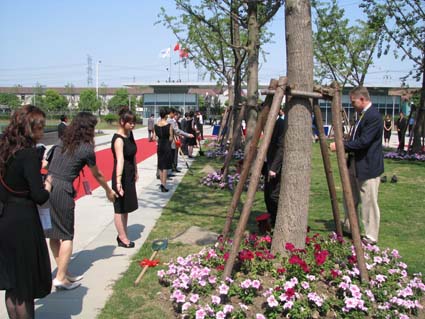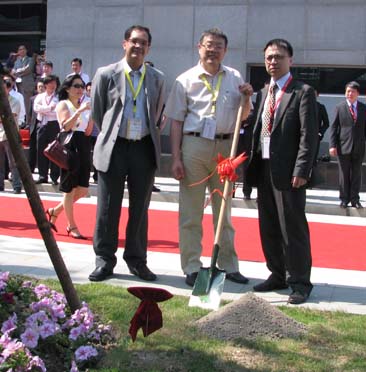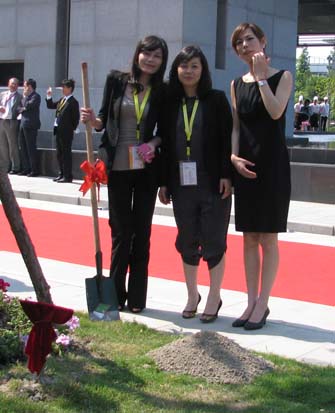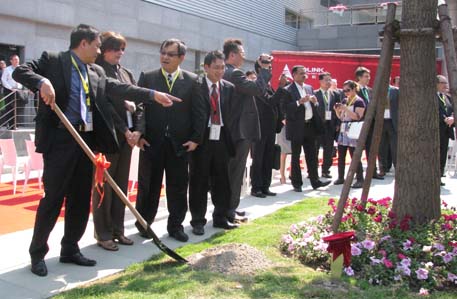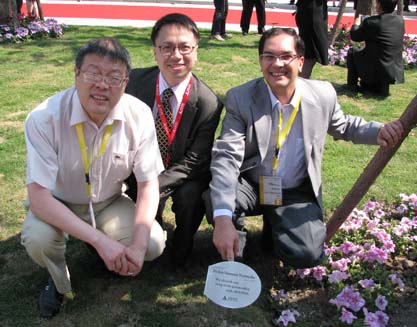 ...and a tree planting ceremony...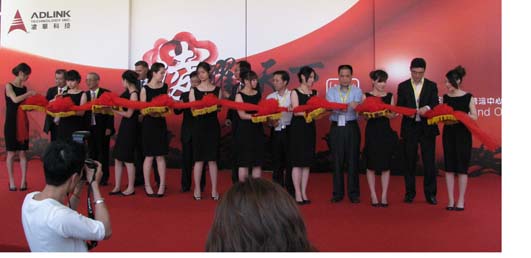 ...and a ribbon cutting ceremony.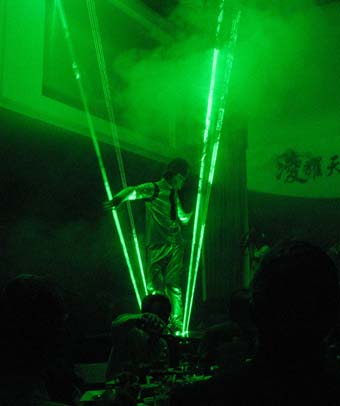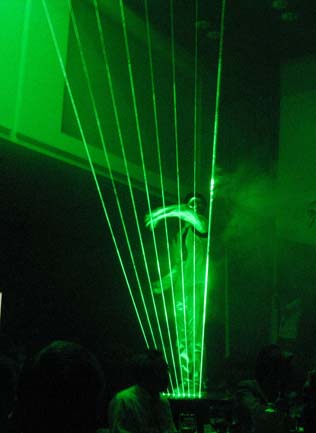 The party that evening had a laser show...
...and a band...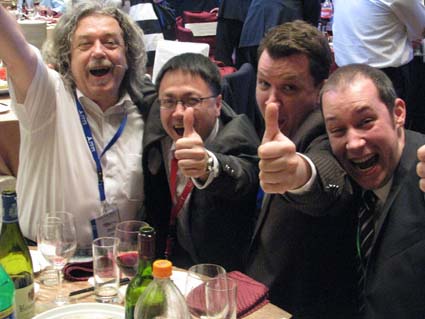 ...and alcohol.

---