December in Shaghai
page three of three
Finally, a walk along the Bund and a trip up Jinmao Tower
23-30 December2006
The Bund
The Bund is the area on the west bank of the Huangpu River that is the main tourist magnet. It is a bit like a seaside promenade, in fact with it being rather cold and windy, walking along became bracing in a Skegness sort of way. Tacky souvenir shops just added to the effect.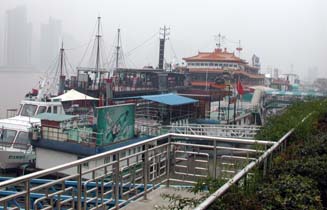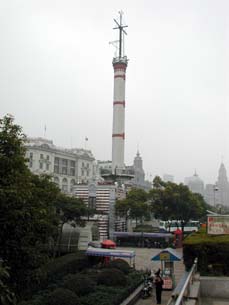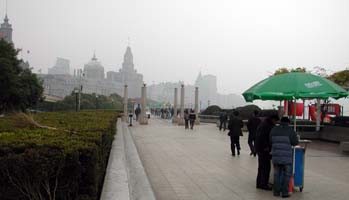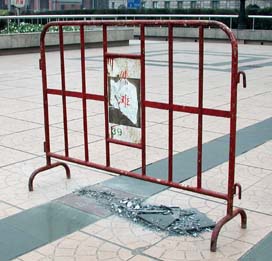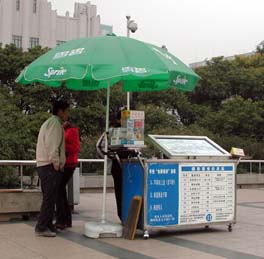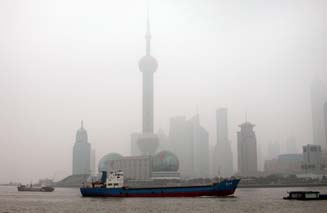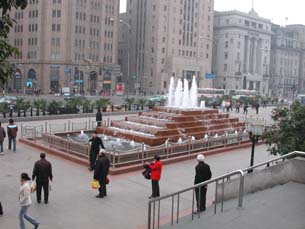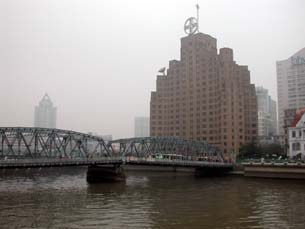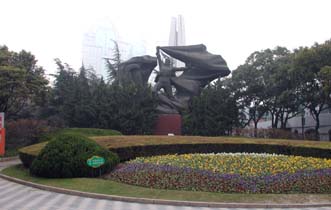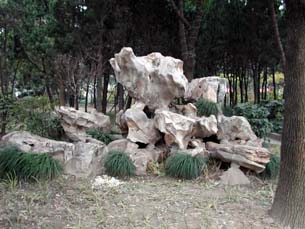 At the north end was an unusual sculpture underneath which was a small art gallery. I didn't stay long because of an annoying, clingy attendant who was following me around despite me asking him not to. A bit further south, and I found a lovely jade exhibition. A lot of it was for sale, but probably a little too heavy as I was pushing my baggage allowance as it was.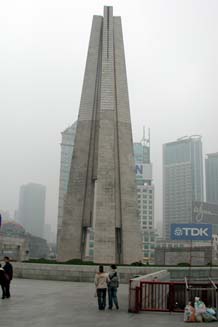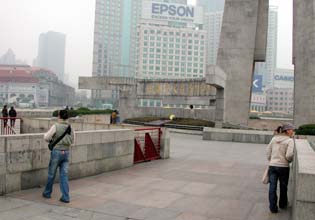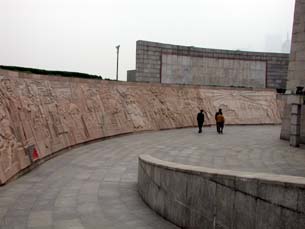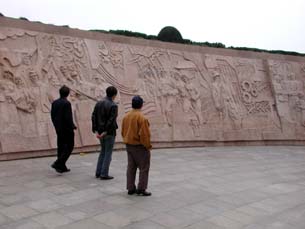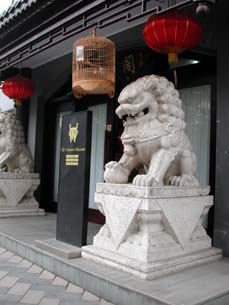 I then took a trip through the Bund Sightseeing Tunnel. This is naff. You get in a little train (about half the size of a compartment on the London Eye) and it takes you through a light show underneath the river. On the far bank, there is a mini aquarium with some odd stuffed animals that people throw money at and a Chinese history of sex museum; the latter was entertaining.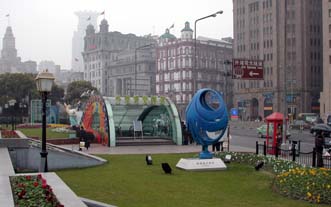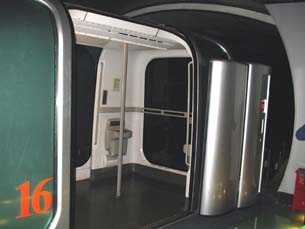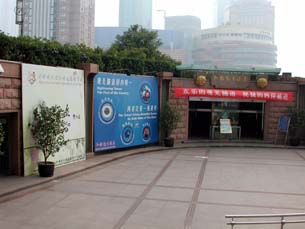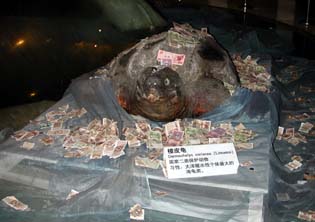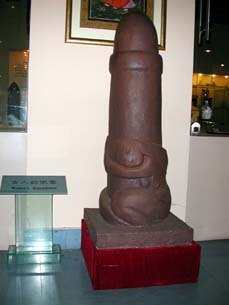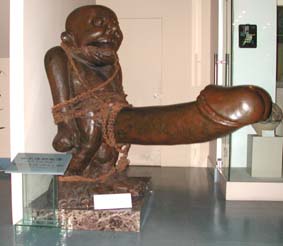 Jinmao Tower
The Jinmao Tower at 420m is claimed to be the tallest building in China, but not for long as they are erecting a taller building next to it - the Shanghai World Financial Centre, not Sheffield Wednesday Football Club as was my first thought when I saw the initials: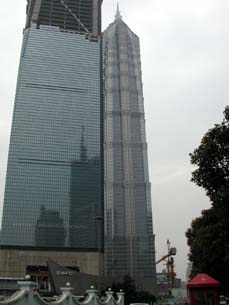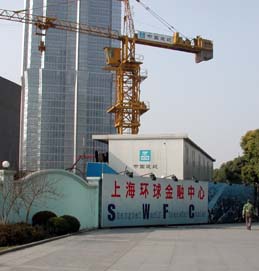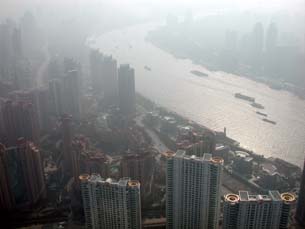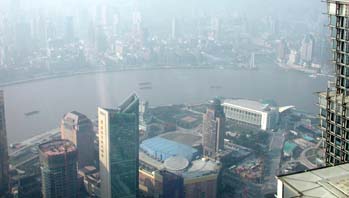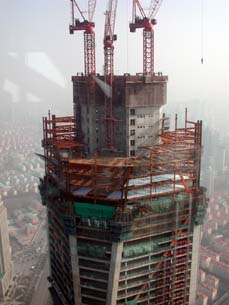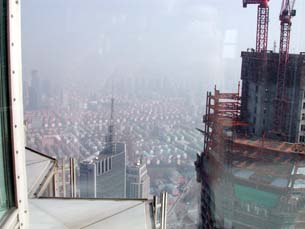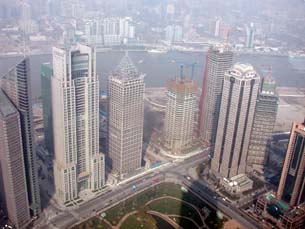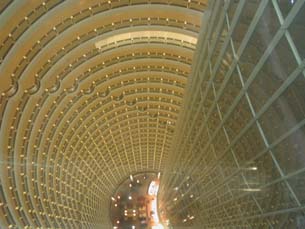 Celebrating Christmas
And finally four shots to show that Christmas is not ignored, though covering a clock in holly and tying a red ribbon around the neck of the statue of a lion are both a little odd.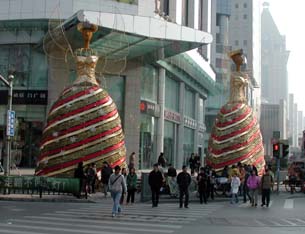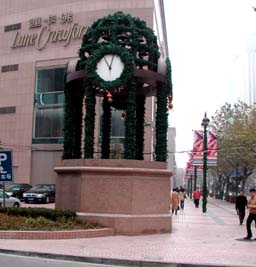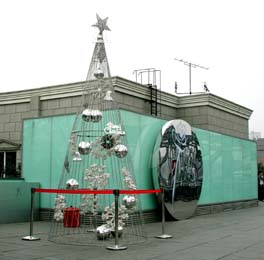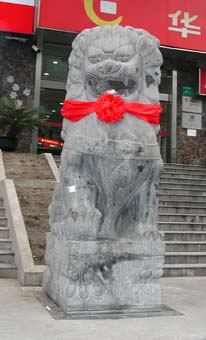 Links to the other two pages:
General shots of Shanghai and the Oriental Pearl TV Tower
Temple of the Town Gods and Yuyuan Gardens

---